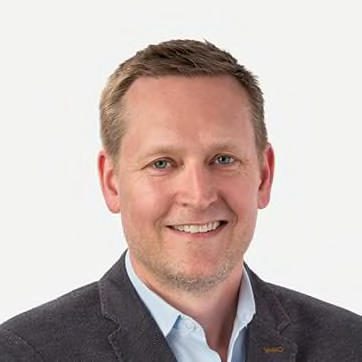 Jason Fox
Vice President, Chief Digital Officer
An award-winning, industry-recognized digital expert, Jason Fox joined CR in 2015 as Vice President and Chief Digital Officer. In this role, he acts as the General Manager for CR's digital business, including CR.org and also oversees the organization's technology and digital operations, including product management, engineering, strategic partnerships, project management, UX, design, and more.
As a member of CR's leadership team, Jason is charged with helping the organization transform its iconic media brand and redesign all of its digital properties. His efforts have been integral in forging new strategic partnerships, reaching new audiences, enhancing the user experience, and creating new revenue streams.
Before joining CR, Jason served as the Global Head of Product for Reuters, the world's largest news agency, where he oversaw a global staff of product managers and technologists responsible for multiplatform B2B media products. In addition, he held several senior-level product and business development positions at Time Inc. While there, he helped reinvent leading digital properties, such as TIME, Fortune, and LIFE, and built critical partnerships with Facebook, Twitter, Google, and many others.
He has also worked for several mission-oriented organizations in his career, including Columbia University, PBS, the Canadian Broadcasting Corporation, and the Environmental Defense Fund. And he has helped establish several start-ups and advised many.
Jason earned his B.A. in political science from McGill University and his M.A. in political science from Simon Fraser University.