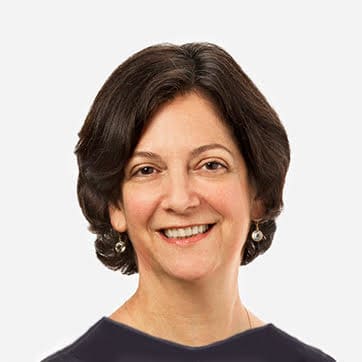 Leonora Wiener
Senior Vice President, Chief Operating Officer
An accomplished brand, content, and organizational strategist, Leonora Wiener joined CR in 2014 to help lead a transformation strategy that will enable the organization to grow its community of members and lift their voices to shape the 21st-century marketplace in favor of consumers. Under Leonora's leadership, CR has begun to reintroduce itself to both long-time loyalists and new audiences, overhaul its digital presence, refine its testing and research, and deliver more relevant content, products, and services to better meet consumers' needs.
Before joining CR, Leonora most recently served as Director of Content Strategy within the Office of Communications at the Ford Foundation, the second largest philanthropy in the world. Prior to working at the Ford Foundation, Leonora was the executive editor of InStyle magazine and held several other executive and senior-level posts at Time Inc., bigchalk.com, Scholastic, Inc., and the City of New York. Leonora has volunteered and served on the board of many nonprofit organizations, reflecting a lifelong commitment to public service and civic engagement. She has also lived and worked abroad in Venezuela and Spain as a freelance writer and editor.
Leonora earned her B.A. in history from Cornell University.