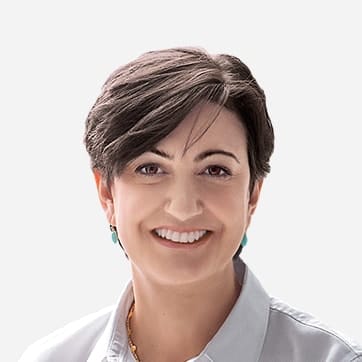 Marta L. Tellado, Ph.D.
President & CEO
As the President and CEO of Consumer Reports, Marta L. Tellado leads America's foremost consumer organization—an independent nonprofit that works side by side with consumers to advance truth, transparency, and fairness in the marketplace. She is known as a transformational leader with a talent for innovation, a passion for public service, and a distinguished portfolio of accomplishments in mission-driven organizations.
Since joining CR in the fall of 2014, Tellado has transformed one of America's most trusted brands and iconic social enterprises, uniting its rigorous research, consumer insights, award-winning journalism, and policy expertise to drive social impact. Under her leadership, CR has evolved from a subscription organization to a 6-million strong membership organization, pioneered the testing of products and apps for privacy and digital security, won the 2018 Webby People's Voice Award for best magazine website, and launched its first-ever TV shows on NBC and Telemundo—the former of which received a 2018 Parents' Choice Award. In 2018, Folio Magazine named Tellado one of the year's 'Top Women in Media,' and CR has consistently been recognized with leading industry awards for its journalism, editorial design, and video content in recent years.
Marta came to CR following 25 years of experience that included executive roles in public service, philanthropy, and mission-driven nonprofit management. At the Ford Foundation, she was Vice President for Global Communications and an officer of the board. While there, she led strategic communications and advocacy on a range of issues in the U.S. and around the world, including economic fairness, free and fair access to an open internet, and civil rights. Prior to that, she served as Executive Director of the Domestic Policy Group at the Aspen Institute and as Vice President of the Partnership for Public Service, where she launched the Best Places to Work in the Federal Government and the Service to America awards. She began her career in the consumer advocacy movement working alongside Ralph Nader, and spent many years in public service as a senior advisor to Senator Bill Bradley of New Jersey—the state where she was raised following her family's journey from her birthplace of Havana, Cuba.
Marta attended Fairleigh Dickinson University and now serves as a trustee on the board. She holds an M.A. and Ph.D. in political science from Yale University and presently serves as a member of the Yale University Council. She currently serves as a trustee on the boards of International Consumer Research & Testing, Consumers International, and The Washington Center.