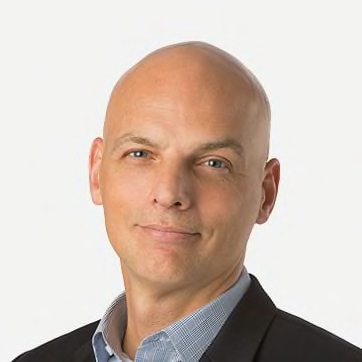 Michael Hubner
Vice President, General Counsel
A deeply skilled lawyer and leader, Michael Hubner joined CR in June 2018. As Vice President, General Counsel, he oversees CR's legal division, providing advice, counsel, and representation on a wide range of issues, including media, intellectual property, and not-for-profit law. He provides legal counsel to support strategic planning and guide the strategic direction of the organization and oversees the work of outside counsel.
Michael brings a wealth of experience to CR, leading the legal departments of organizations across the media, tech, and telecommunications industries. Prior to joining CR, he served as General Counsel for Ion Media Networks, an independent media and technology company known for its network TV broadcasting, digital channels, and operation of dozens of TV stations across the U.S. Prior to that, he was General Counsel at Glowpoint, a cloud-based video communications company, and FiberNet Telecom Group, a telecommunications company.
Michael earned his B.A. in international affairs from Lafayette College in Easton, Pa., and his J.D. from the New York University School of Law.