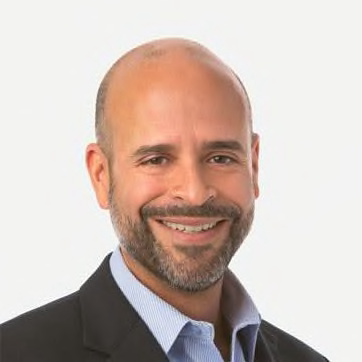 Rafael Pérez
Vice President, Chief Diversity Officer
A deeply experienced HR executive, Rafael Pérez joined Consumer Reports in November 2019. As the organization's first-ever Chief Diversity Officer, Rafael focuses on advancing CR's commitment to diversity, equity and inclusion to foster an innovative, diverse workforce committed to delivering results for consumers.
Rafael brings more than two decades of experience as an HR professional with a track record of transforming growth organizations through performance- and culture-driven strategies. Before joining CR, Rafael served as Chief People Officer at Analytic Partners, a data analytics consulting startup, where he led change management activities, including organizational and culture assimilation plans, and executive coaching. Prior to that, Rafael held several senior-level roles at American Express, ultimately serving as Vice President and Human Resources Business Partner for the global consumer travel business, as well as roles in software product management organization. He also served as the National HR Manager at Nestlé.
Rafael earned his Bachelor of Science in Industrial and Labor Relations from Cornell University.