When you shop through retailer links on our site, we may earn affiliate commissions. 100% of the fees we collect are used to support our nonprofit mission.
Learn more.
When you get to college, you may be handed a campus card—a card that serves as an ID, lets you pay for your campus meals, and maybe even works at a nearby grocery store. It may also be the way you received your financial aid. The card may take the form of a debit or prepaid card and be linked to a bank that partners with the school. Keep in mind, though, that when you use it you may be subject to numerous fees.

Currently, the Department of Education requires that students or parents don't incur costs when they receive student aid via a prepaid or debit card. But after issuance these cards have resulted in fees that are often esoteric. In the recent past, for example, some students have been assessed an inactivity fee if they don't use the card for a certain period of time. In other cases, you could be charged a fee for entering a PIN to make a purchase instead of using your signature. Such fees are not the kind that other debit card users would typically encounter.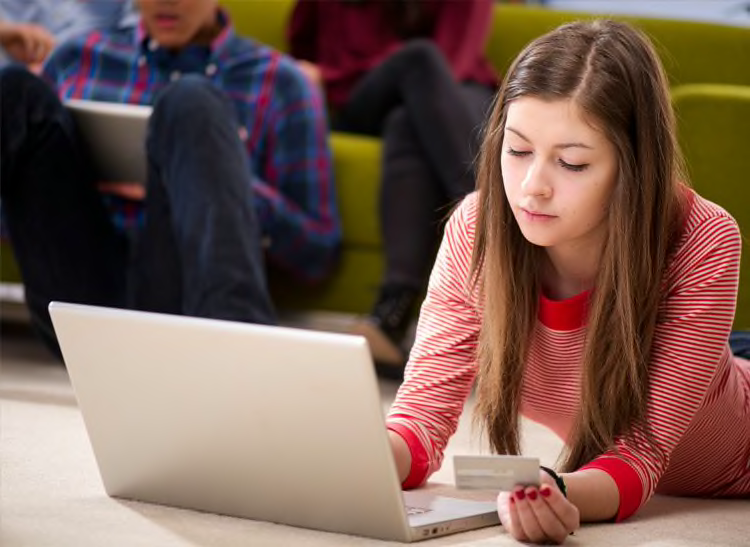 This year, the Consumer Financial Protection Bureau has proposed that colleges use a Safe Student Account Scorecard to itemize the potential fees students with campus cards may incur. While the scorecard is meant as a tool that colleges can use to negotiate better deals with potential banking partners, it also provides students with a useful list of potential 'gotcha' fees to watch out for. Here's what you need to find out:
Does the campus card assess a monthly fee? (If so, how might it be avoided?)
Are there any fees for point-of-sale purchases?
Is there a fee for having a transaction declined?
Is there a fee for closing an account?
Are there fees for account inactivity?
Generally, campus card fees can be kept to a minimum as long as out-of-network ATM fees are avoided and the card isn't used for everyday purchases. A Consumers Union study last year found that some campus cards could cost heavy users $250 or more per year at some institutions.