One of the joys of our "Talking Cars with Consumer Reports" podcast is that we get lots of viewer questions, comments, and feedback. We typically get to answer three or four viewer comments or questions per episode, but every now and then, we throw open the floodgates and do an all-question show.
This episode seemed like a good time to do this, especially after our episode about the Tesla Model S P85D's record-breaking performance in our tests. We respond to owner comments about the viability of the Model S as a "primary" car, the practicality of home charging, and if you need to be able to afford a P85D in order to be able to review it. (The answer: No.) As usual, the wide diversity of feedback shows that like the weather, if you want a different viewpoint, all you need to do is to wait.
Moving on, a viewer asks about buying a roomy sports sedan for under $30,000. For an added twist, we find out what the viewer actually bought, thanks to the help and advice of our YouTube fan community. Cars for students are featured in our questions, with several buyers who want all-wheel-drive. One fan wants a manual transmission, while another wonders if buying grandma's Dodge Avenger is a good idea. Finally, a reader's mom wants to replace her Honda Odyssey with a super-reliable SUV.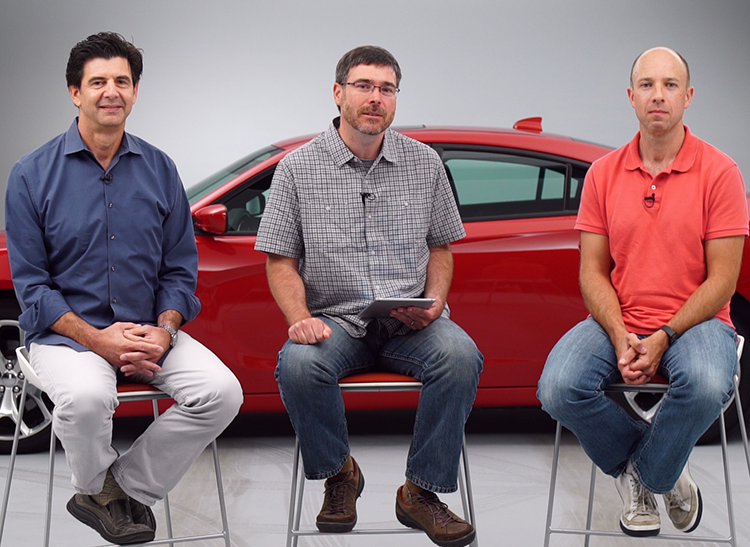 As with the other shows, this episode is also available free through the iTunes Store. Subscribe to the video or audio. You'll also find the video on YouTube.
Share your comments on this show below, and let us know if you need any advice for choosing a car.
Consumer Reports is an independent, non-profit organization dedicated to helping consumers. We make it easy to buy the right product from a variety of retailers. Clicking a retailer link will take you to that retailer's website to shop. When you shop through retailer links on our site, we may earn an affiliate commission – 100% of the fees we collect are used to support our mission.
Learn more.
Our service is unbiased: retailers can't influence placement. All prices are subject to change.