When you shop through retailer links on our site, we may earn affiliate commissions. 100% of the fees we collect are used to support our nonprofit mission.
Learn more.
UPDATE: Based on the EPA notice of violation against Volkswagen for circumventing emissions testing guidelines, Consumer Reports has suspended its "recommended" Rating of two VW vehicles: The Jetta diesel and Passat diesel. These recommendations will be suspended until Consumer Reports can re-test these vehicles with a recall repair performed. Once the emissions systems are functioning properly, we will assess whether the repair has adversely affected performance or fuel economy.
The Environmental Protection Agency (EPA) has issued a notice of violation to Volkswagen AG, Audi AG, and Volkswagen Group of America (collectively VW) for failure to comply with Clean Air Act regulations.
VW is accused of—and has admitted to—circumventing the emissions control system in about 482,000 diesel vehicles sold in the United States since 2008 with the 2.0-liter diesel engine.
Impacted Volkswagen Models
Volkswagen Jetta, Jetta SportWagen (2009-2015)
Volkswagen Beetle, Beetle Convertible (2012-2015)
Audi A3 (2010-2015)
Volkswagen Golf (2010-2015)
Volkswagen Passat (2012-2015)
Volkswagen Golf SportWagen (2015)
The EPA alleges that the design of the VW device was to shut off emissions control devices except when the vehicle was undergoing any sort of emissions testing. According to the EPA "This results in cars that meet emissions standards in the laboratory or testing station, but during normal operation, emit nitrogen oxides, or NOx, at up to 40 times the standard."
The State of California has issued its own notice of violation, and the EPA is working in conjunction with the Department of Justice and California on the investigation.
According to the EPA documentation, the California Air Resources Board (CARB) and the EPA were alerted to emissions problems with these vehicles in May 2014 when the West Virginia University's Center for Alternative Fuels, Engines & Emissions found "significantly higher in-use emissions" from a 2012 Volkswagen Jetta and 2013 Volkswagen Passat.
VW issued a voluntary recall in late 2014, but subsequent testing showed "only a limited benefit to the recall," according to the same EPA document. CARB expanded its testing to find out why there was a difference in in-test and on-road emissions.
After EPA and CARB announced they would not certify 2016 model year diesel vehicles, VW admitted "it had designed and installed a defeat device in these vehicles in the form of a sophisticated software algorithm that detected when a vehicle was undergoing emissions testing."
Ellen Bloom, senior director of federal policy for Consumers Union, the policy and advocacy arm of Consumer Reports, said, "This is a serious violation of the law. Volkswagen was ripping off the consumer and hurting the environment at the same time. The carmaker was apparently installing software in vehicles that effectively let them generate more pollution than advertised. It's outrageous. We applaud the EPA and California for cracking down on Volkswagen. These actions send a powerful message that if a carmaker uses technology to get around the rules, regulators are going to come down hard on you for breaking the law."
When contacted, Volkswagen sent us the following statement: "Volkswagen Group of America, Inc., Volkswagen AG and Audi AG received today notice from the US Environmental Protection Agency, US Department of Justice and the California Air Resources Board of an investigation related to certain emissions compliance matters. VW is cooperating with the investigation; we are unable to comment further at this time."
Of note, the 2009 VW Jetta TDI was named Green Car of the Year by the Green Car Journal.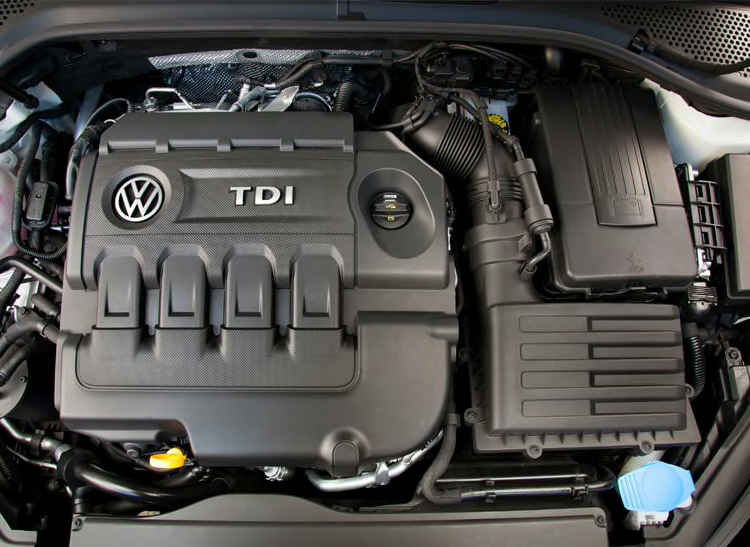 What Should Consumers Do?
If you own one of the impacted models, continue to drive it normally. Volkswagen will likely have to recall the vehicles when they have a fix that satisfies both the EPA and CARB. Keep an eye on your mail for a recall notice.
Here is where it gets confusing, however. The EPA has made it clear that this is an issue that VW has to deal with. It has gone so far as to say "Car owners should know that although these vehicles have emissions exceeding standards, these violations do not present a safety hazard and the cars remain legal to drive and resell. Owners of the impacted models do not need to take any action at this time."
However, while it is legal to sell the car, CARB and the California Department of Motor Vehicles may not allow the buyer to register the vehicle, and current owners may not be allowed to renew their registrations, until all the emission recall work has been completed. Some states that follow California emission standards (so-called Partial Zero Emission states) also have rules in place that require all emissions-related recalls to be completed before periodical emission testing. If the recall is not completed, the vehicle cannot pass the inspection, and the state will decline renewal of the vehicle registration.
For more information, read "Volkswagen Emissions Cheat Exploited 'Test Mode.'"