When you shop through retailer links on our site, we may earn affiliate commissions. 100% of the fees we collect are used to support our nonprofit mission.
Learn more.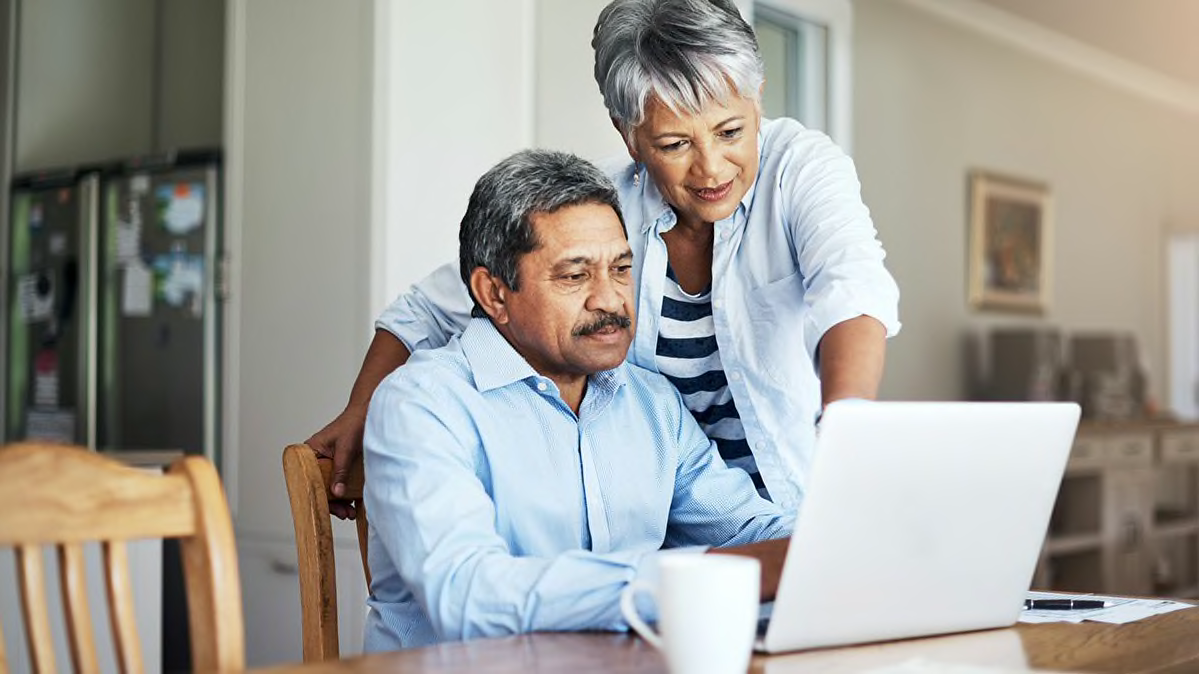 Setting up a reliable estate plan, complete with key documents, such as a will and durable power of attorney, is one of the most important ways to protect your loved ones—and yourself. Yet many adults fail to take these crucial steps.
A recent survey by Caring.com found that about 6 in 10 adults haven't drawn up estate planning documents. Among families with young children, fewer than 4 in 10 have designated a guardian in the event both parents die.
"If you don't do the planning and get important documents in place, you're going to make things more difficult than they need to be in an emergency or in case of death," says John A. Cocklereece Jr., an attorney at Bell, Davis & Pitt in Winston-Salem, N.C.
Here are the key steps to take to build an estate plan that will protect your interests.
1. Get the Help You Need
The new federal tax laws have reduced the urgency some families may feel about estate planning. They raised the threshold for the federal estate tax to $11.18 million, so the vast majority of estates won't owe Uncle Sam. Some states levy their own estate taxes, but many have also been raising the total amount that is tax-exempt.
But estate planning isn't just about minimizing taxes—it's really about peace of mind for you and your family.
More on Financial Planning
"Getting these things right protects your finances, ensures that your children are cared for, and gives you the help you may need in managing your healthcare and finances," says Jessica Jax, an attorney at TuckerAllen, a St. Louis firm that specializes in estate planning.
Do you really need an attorney for all this paperwork? It's probably the smartest move. Do-it-yourself software from Quicken and WillMaker Plus, or online services such as Rocket and LegalZoom, typically cost less—perhaps $80 to a few hundred dollars vs. the $800 to $1,200 fee for an attorney to draw up a simple estate plan.
But taking the online route isn't always the wisest choice, especially when your circumstances are more complicated. You may have young children to protect, a blended family that requires extra planning, or dependents with special needs, says Ted Kurlowicz, professor of estate planning at The American College of Financial Services.
Using software may seem straightforward, but paying an estate attorney helps guarantee that the right questions are asked and the right answers are found. If you want to work with a pro, ask around for referrals, or search the online listings at the National Association of Estate Planners & Councils.
2. Create a Will
A will spells out how you want to dispose of your assets after you die and appoints an executor to carry out your instructions. If you have minor children, your will names a guardian to care for them. If you die without a will—what's called intestate in legal terms—state laws choose your beneficiaries and decide who gets what.
Without a will, for example, your spouse may not be automatically entitled to your assets. Depending on the state where you live, your assets could be divided among your spouse and your kids, if you have any. If you are single, your assets could be given to relatives, even if you would rather have friends inherit them.
3. Consider Creating a Living Revocable Trust
In many states, when you pass away your estate may go through a court process known as probate, which can be costly and time-consuming.
You can avoid probate by transferring your assets to a living revocable trust, a vehicle that distributes the assets in accordance with your instructions. Immediate access to your assets can be especially important if you have young children and the guardian needs to provide for their care, Jax says.
Title to the assets (either property or financial accounts) must be changed so that they are "owned" by the trust—a process known as funding the trust. Don't worry, while you remain in the this world you retain complete control of the trust. If you fail to retitle your assets, the estate generally goes through probate.
With a living revocable trust you still need a will—specifically, what's called a pour-over will. In this document you name a guardian for your children and ensure assets that were not retitled before you passed away make their way into the trust, although they may have to go through probate to get there.
4. Review Your Beneficiaries
It is imperative that you review the beneficiaries of your financial accounts, such as retirement plans, brokerage accounts, and insurance policies. When the accounts were created, a beneficiary was chosen as the person who would inherit the funds in the case of your death.
It's all too common for ex-spouses or estranged relatives to still be listed as beneficiaries. They can inherit long-neglected IRAs at the expense of the kids or the current spouse, simply because the owner failed to update the paperwork. "Beneficiary designations always win," Jax says, despite instructions included in your will and trust.
Many financial services companies have rules limiting who can be named as beneficiary—some may automatically void an ex-spouse, while others may not. So if you haven't updated your beneficiary designations recently, look into it now. You can often do this online.
And if you don't have young children, you can skip the trust and list beneficiaries on key assets in a way that will avoid probate. This might include setting up your bank account or investment account as payable or transferable on death to a beneficiary. The rules vary by state, so check to see what's possible in your circumstances and consult with an estate attorney.
5. Set Up a Durable Power of Attorney
If you become incapacitated and can no longer handle your finances, having a durable power attorney (DPOA) in place will allow someone you've designated—a trusted family member or friend—to manage your affairs on your behalf.
There are a couple of ways you can set this up. One option is to draw up an immediate DPOA, which gives the trusted person authority right away. You can also can create a "springing" DPOA that becomes effective only when you are deemed incapacitated.
Be aware that a springing DPOA may require court approval, which can cause delays, says Kurlowicz, who generally recommends an immediate DPOA.
There is no universally accepted format for a DPOA, and some financial institutions require that you submit their form. Kurlowicz advises that you find out whether your documents will work or whether you need to use each institution's DPOA form.
6. Prepare an Advance Directive
An advance directive, aka a living will, details the type of medical procedures that you do or do not want, as well as your wishes for end-of-life care. This document will ensure that your choices are followed in the event that you cannot advocate for yourself.
If you haven't given much thought to what type of medical care you would prefer, the American Bar Association's Toolkit for Health Care Advance Planning is a useful guide.
You don't need an attorney to draw up an advance directive—the form is legally valid if it's signed in front of witnesses. These directives differ by state; you can find the appropriate document for your state at CaringInfo. Let your family members know about your advance directive, and keep it accessible in the event of an emergency.
7. Choose a Healthcare Proxy
A healthcare proxy, or durable power of attorney for healthcare, appoints someone you trust to act as your agent in conveying your healthcare wishes, which ideally you've documented in your advance directive. You can find out more about these responsibilities at The Conversation Project, which offers insights on choosing and being a healthcare proxy.
Your proxy document should also have a so-called HIPAA release clause. This term refers to the federal Health Insurance Portability and Accountability Act of 1996, which ensures patient privacy and would otherwise prevent healthcare personnel from releasing your medical records to your healthcare agent.
8. Organize Your Information
The final step is to prepare a user manual for your executor or trustee, which provides the necessary information to carry out your wishes. You can share this with your executor right away or simply tell the executor where you have placed the instructions in your home—and make sure it's stashed in a secure spot.
Cocklereece encourages his clients to spell out their funeral wishes in this document. "If you don't want anyone to spend a gazillion dollars on a funeral or casket, write it down," he says. "Otherwise your family is going to be at the mercy of the funeral home director."
You should also provide an updated list of all your assets and accounts, as well as where to find an original copy of your will, trust, and any deed documents. Be sure to review and update this every year or whenever there's a significant change. The original documents should be kept in a bank safe deposit box or home safe, and your lawyer should have an original copy as well.
Don't forget to include a list of your user names, passwords, and access codes to your accounts. And if you worked with an attorney or financial adviser, include his or her contact information. Even with a good estate plan, your executor will probably want expert help in navigating the process.