When you shop through retailer links on our site, we may earn affiliate commissions. 100% of the fees we collect are used to support our nonprofit mission.
Learn more.
Americans will spend about $200 billion dollars this year fixing up their homes—nearly a fifth in the form of DIY projects. That's a lot of freshly painted kitchens, reinsulated attics, and spruced up exteriors. But for every DIY success story, there will be more than a few fiascos. During a recent visit with Mark and Theresa Clement, the husband-and-wife hosts of the radio show and podcast MyFixitUpLife, we talked about some of the most common DIY blunders. Before you swing a hammer or fire up the power tools, take in the following words of wisdom.
Know your limits. Taking on too large a project is a common misstep, but you can also take on too little. "For women, you can probably do more than you think," says Theresa. "For men, you can probably do less." All kidding aside, it's always best to start small and work your way up to larger, more complex projects. "Hang a shelf in the bedroom before you try to redo the bathroom," says Mark.
Do the paperwork. You might not be a licensed contractor, but you still have to play by the building department rules. That includes securing a permit for most home improvement projects (some exceptions include painting, carpeting, and replacing your appliances). "Advanced DIYers make this mistake all the time," says Mark. "I know it's a hassle, but going through the permit process will force you to do the job correctly." And when you go to sell your home, you won't have to worry about any unpermitted upgrades suddenly becoming an issue.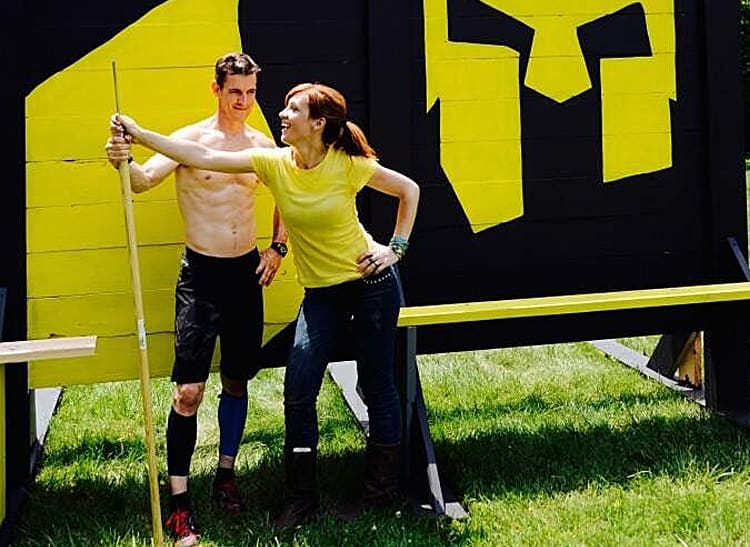 Take your time. This one has to do with the "HGTV effect," or the false impression that a kitchen can be remodeled in a single weekend. "It might look that way on TV, but you don't see all the people working behind the scenes," says Theresa. Even basic DIY projects require thorough planning and preparation. That includes gathering all the necessary tools and materials and carving out sufficient time for the project. Remember that the rest of your life won't be put on hold while you're in DIY mode. "You still have to walk the dog and pick the kids up from soccer practice," says Mark.
Don't cut corners. This misstep often starts with the materials—buying cheap paint that needs multiple coats or using drywall screws to hold a deck together. Using the wrong tools will also slow down a project. "Simply not wearing a tool pouch can cost you hours, whether you're reupholstering a dining chair or putting on a new roof," says Theresa. Inexperienced DIYers also cut safety corners, which can have very serious consequences. Goggles, earplugs, and dust masks are essential, and you also want to protect your hands and feet. "I can't tell you how many times I've seen guys pressure washing their deck in flip flops," says Mark.
Do it for love. The DIY approach can be cheaper than hiring a professional. But if saving money is your only motivation, chances are the end result will be short on satisfaction. "The best DIY projects are about being personal and making your space your own," says Theresa. Sure, you still have deal with less glamorous tasks, like fixing the leaky kitchen faucet or regrouting the bathroom tile. But to be a happy DIYer, also take on projects that allow for some level of creativity and self-expression. And if you save a few hundred bucks in the process, so much the better.
Another great way to save? Check Consumer Reports' latest Ratings of a variety of home improvement products. We've got top-rated paints costing less than 30 bucks a gallon, hard-wearing floors that sell for as little as $2 per square foot, and dozens of CR Best Buys across all the major major appliance categories.