When you shop through retailer links on our site, we may earn affiliate commissions. 100% of the fees we collect are used to support our nonprofit mission.
Learn more.
Parents or other adult borrowers routinely co-sign private student loans to help their financially needy students get approval on a loan or qualify for a lower interest rate. But a recent report from the Consumer Financial Protection Bureau found that co-signing a student loan can bite back, making it harder for the co-signers to gain access to other forms of credit or penalizing them with higher interest rates in the future.
The practice of co-signing student loans has skyrocketed in recent years as private student lenders who want to ensure repayment have tightened their underwriting requirements. Close to 94 percent of the undergraduate private student-loan dollars were co-signed during the first three-quarters of the 2014-2015 academic year—the highest rate on record—up from 77 percent in 2008-2009, according to MeasureOne, a San Francisco-based firm that tracks student loans.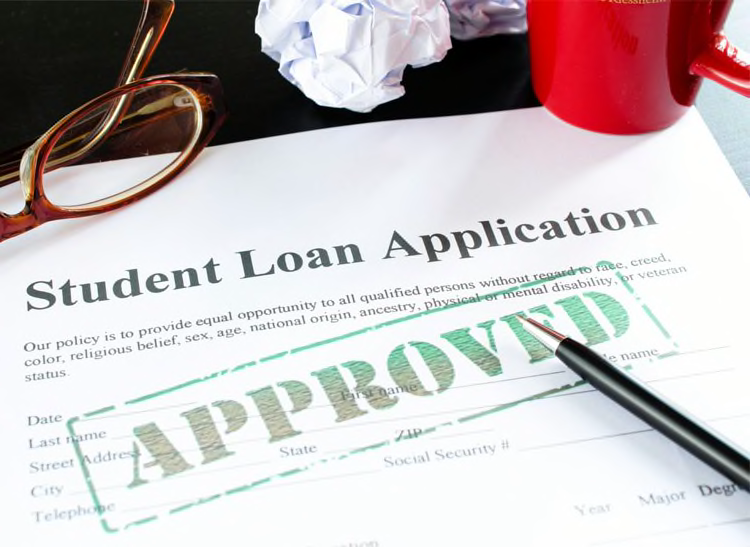 Co-signer's Caveats
Among the pitfalls highlighted in the CFPB report:
Co-signers can find it more difficult to obtain other forms of credit for themselves. For example, mortgage lenders factor in an applicant's monthly debt obligations relative to their income, and the student-loan debt may limit a co-signer's chances for a home loan.
Co-signers can also find it more difficult to refinance a mortgage at a lower rate.
Opaque policies make it difficult to release a co-signer from a private loan. Private lenders generally do not notify borrowers when they are eligible to apply for co-signer release and less than half of lenders publish their co-signer release policies and applications on their websites. Consequently, the overwhelming majority of private student loan borrowers surveyed by the CFPB did not apply for a co-signer release. Among those who applied, 90 percent were rejected by private lenders.
Co-signers aren't the only ones on the hook. Borrowers can be penalized when co-signers die or file for bankruptcy, even when the loan is otherwise in good standing. In some cases—the so-called "auto-default"—students have to pay the remaining balance of the loan in full upon the co-signer's death or be reported as in default, even if all payments have been made on time.
As the market for student loan refinancing has skyrocketed, so have complaints to the CFPB, increasing 34 percent year over year in the six-month period between October 1 and March 31. It's understandable—and commendable—to want to support a scholar by co-signing a private loan but just make sure that you don't pay a hefty price.