Three smart phones with royal pedigrees
Consumer Reports tests the Samsung Galaxy S Active, the BlackBerry Q10, and the LG Optimus F3
Published: July 31, 2013 05:00 PM
While the world welcomed Great Britain's newborn prince, we at Consumer Reports were checking out royalty of a different sort: three additions to the much-acclaimed Samsung Galaxy, BlackBerry, and LG Optimus families.
The new arrivals have distinctive personalities. The Samsung Galaxy S Active can withstand a dunk in water up to a meter deep, the BlackBerry Q10 has a nimble keyboard with some clever shortcuts, and the LG Optimus F3 delivers an impressive array of big-phone features in a palm-friendly case at an even more attractive price.
Here's a peek at how they did. All prices are with a two-year contract, after rebates.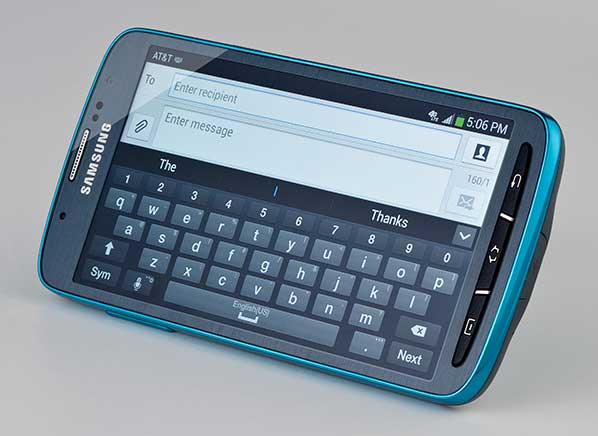 The Samsung Galaxy S Active; AT&T ($200)
The Samsung Galaxy S Active is a water- and weather-resistant version of Samsung's flagship Galaxy S 4. While it preserves many of the original's specs and features, it's a bit larger and heavier, and it lacks features such as dual-camera mode and the ability to record in slow or fast motion.
Also, the main camera's resolution is only 8 megapixels instead of 13, and the phone's display uses LCD technology instead of the Samsung's trademark Super AMOLED. Nevertheless, the quality of the Active's 5-inch, high-definition (1080p) touch-screen display proved excellent in our tests.
According to specs, the Galaxy S 4 Active can handle immersion for up to 30 minutes in up to 1 meter (3.28 feet) of water. We submerged it in about three feet of water for about 30 minutes. The Galaxy S4 Active continued to work, and we saw no visible signs of water intrusion or damage. The camera also has an aqua mode to use when taking underwater photos.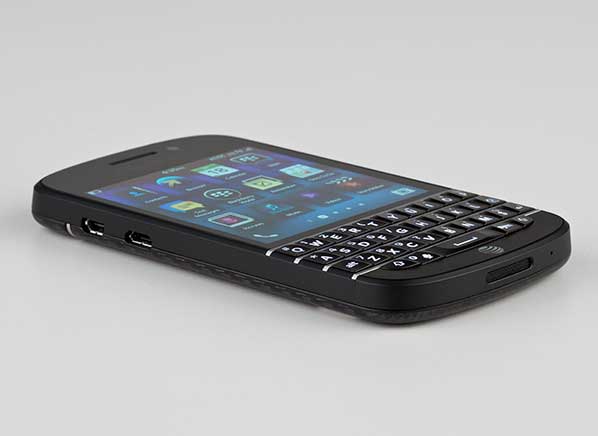 BlackBerry Q10; AT&T, Sprint, Verizon ($150)
The thin, palm-friendly BlackBerry Q10 is a very good smart phone with a message-focused design utilizing a distinctly shaped physical keyboard similar to those found on traditional BlackBerry models. It also has a radically redesigned and improved OS, which makes it easy to access mail, messages, and calls via the Hub.
We found the physical keyboard reasonably easy to use. It has convenient shortcuts, such as pressing the "S" key to initiate searches, the "T" key to scroll to the top of a list, or the space bar to skip down a page. Unfortunately, it also has a smallish display and lacks the phone buttons and trackpad or trackball found on earlier models, which we liked.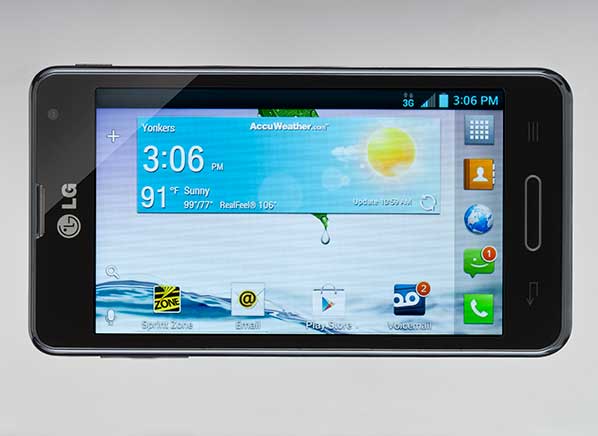 LG Optimus F3; Sprint (Free)
The LG Optimus F3 is a junior version of the LG's Optimus G, one of the highest-scoring smart phones in our Ratings. Although it's free when you sign a two-year contract, the F3 retains many of the features we liked on the G. These include an 
excellent-quality display and keypad that are easy to see in bright light and Quick Memo, a pull-down menu option app that lets you use your finger to scribble notes on anything you see on the phone's screen, from photos, e-mails, and calendar appointments to the home screen itself.
You also get Smart Stay, which uses the front-facing camera to monitor your eyes while you're reading a Web page or other document to prevent the screen from timing out. And for multitaskers, there's QSlide, a feature that lets you bring up a video, Web browser, memo, calendar, or calculator as a resizable window on your screen so that you can juggle activities.
—Mike Gikas