Revealed: 2014 Indian Chief motorcycles
America's first motorcycle company is reborn with an all-new model range
Published: August 05, 2013 04:00 PM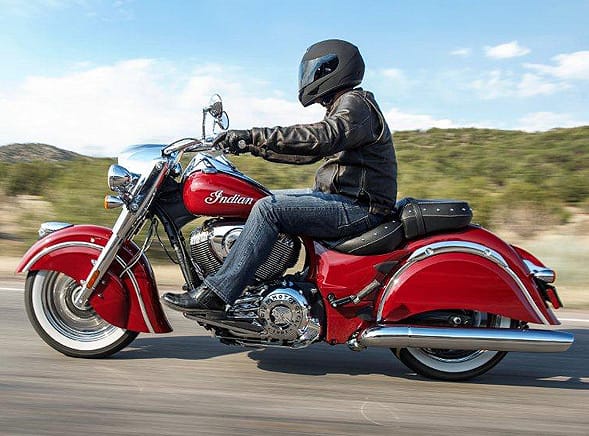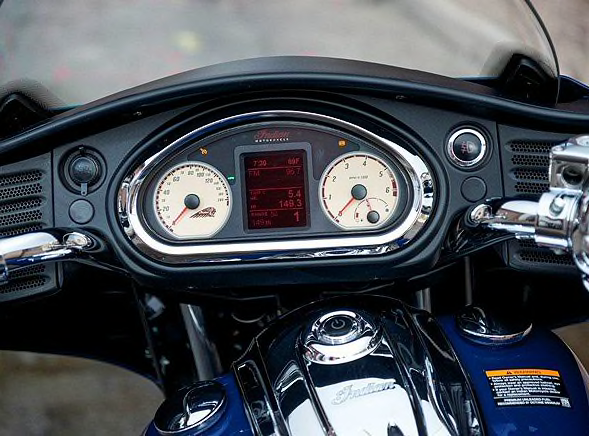 At Sturgis, South Dakota, this weekend, the storied Indian brand launched a comeback with its first, all-new motorcycle range since 1999. Under Polaris ownership since 2011, Indian is back with three modern models that share clear vintage inspiration.
Built in Spirit Lake, Iowa, these motorcycles are positioned as premium bikes, priced well above the Victory cruisers also offered by Polaris. For 15 years, Victory has made inroads on Harley-Davidson's turf with big, stylish bikes, starting at $12,499. Now, the parent company is coming at market-dominating Harley from another flank with an established brand that can boast being America's first motorcycle company. (Technically, Indian edges out Harley by just two years for date of origin, but Harley can boast better production continuity over the past 110 years.)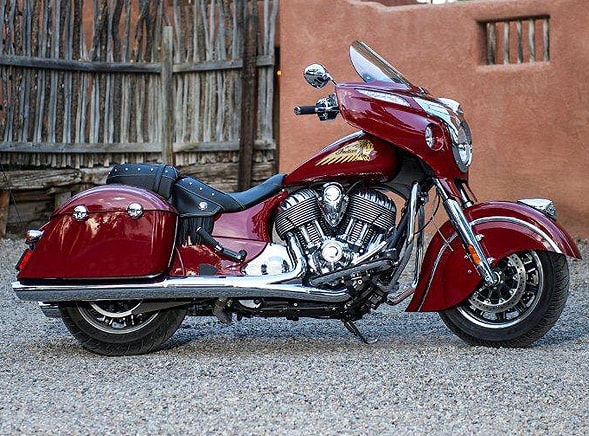 These motorcycles are new from the ground up, with an all-new engine dubbed Thunder Stroke 111. As the name suggests, it this air-cooled V-twin boasts 111 cubic-inches (aka 1.8-liters) of displacement—slightly more than Harley's 103 and Victory's 106. Yes, bragging rights do matter in this market. The engine design reminds of classic Indians, but it is modernized with fuel injection and matched with a six-speed transmission.
The model range starts with the Indian Chief Classic ($18,999), a heavyweight cruiser based on an aluminum frame dressed in chrome and leather, with heritage-inspired valanced fenders and chrome laced-spoke wheels. Modern comforts include anti-lock brakes, cruise control, keyless ignition, and throttle-by-wire. With its large 5.5-gallon gas tank, the Chief Classic tips the scales at 812 lbs. wet.
Building on the Chief Classic, the Indian Chief Vintage ($20,999) is dressed for frontier adventures, with a removable windscreen and soft bags that raise the wild-west theme with leather fringe.
At the top of the range is the Indian Chieftain ($22,999), a full touring model, and the brand's first with fairing- integrated driving lights. Fork mounted, the fairing features a power windshield. The premium price brings lockable, and removable, hard saddlebags, a stereo with Bluetooth connectivity, and a tire-pressure monitoring system.
These three bikes fulfill the promise of providing more American-made choices for motorcyclists. The question remains if shoppers will choose Indian at a premium price over a variety of other available cruisers.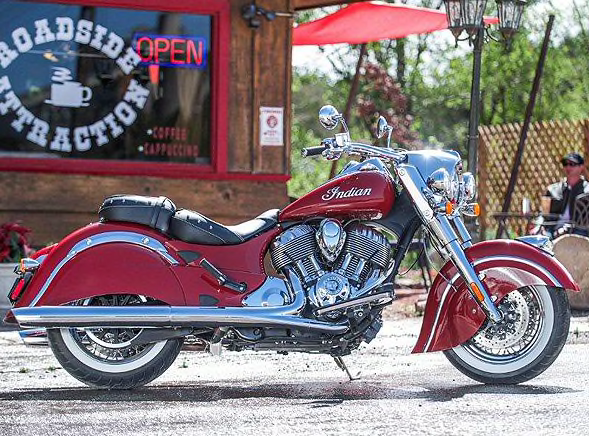 Why Indian launch at Sturgis?
So, why unveil the new Indians at the infamous Sturgis motorcycle rally? Beyond throngs of bike-riding target customers and motorcycle media in attendance, the brand has history there. Indian was instrumental in the annual event's founding; an Indian franchise started there in 1936 and kicked off the first rally with a local club in 1938. Indian has a long, interesting history, with a few ups and downs along the way. With these new motorcycles, and the strength of an established, experienced owner, the legend rides on.