Nikon 1 AW1 is a camera made for adventurers
It's the first rugged, waterproof camera to accept interchangeable lenses
Published: September 19, 2013 12:01 AM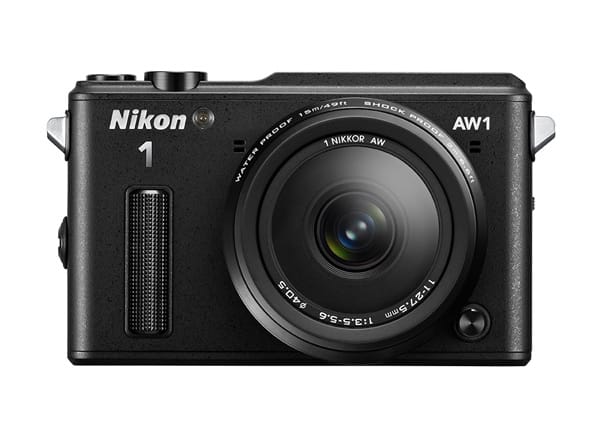 Rugged, waterproof cameras can go where smart phones and tablets dare not tread: underwater, down ski slopes, and into the hands of klutzy people who tend to drop their electronic devices. The new 14-megapixel Nikon 1 AW1 SLR-like is the first rugged, waterproof camera that accepts interchangeable lenses and has a larger sensor for superior photos and video. That can be crucial, particularly when shooting underwater, where lighting can be very dim.
Nikon claims the 1 AW1 is waterproof to a depth of 49 feet and can withstand a drop of 6.6 feet. It can capture full HD-resolution video (1080/60i), has an ISO range of ISO160 to ISO640, and even includes an underwater white-balance mode that makes adjusting the white balance simple.
Two new compatible lenses—1 Nikkor AW 11-27.5mm f/3.5-5.6 and 1 Nikkor AW 10mm f/3.5-5.6—have waterproof seals, to prevent leaks into the camera body. The 1 AW1 camera body is also compatible with lenses that work with other Nikon 1 cameras, but those will not keep the AW1 waterproof.
The Nikon 1 AW1, available in black, silver, or white, comes in two configurations: with one lens (11-27.5mm), for $800, and with both lenses for $1,000. It's due out next month.
—Terry Sullivan