Our 2014 Honda Odyssey minivan gets a non-recall
Honda can't agree where to put the badge
Published: October 01, 2013 09:45 AM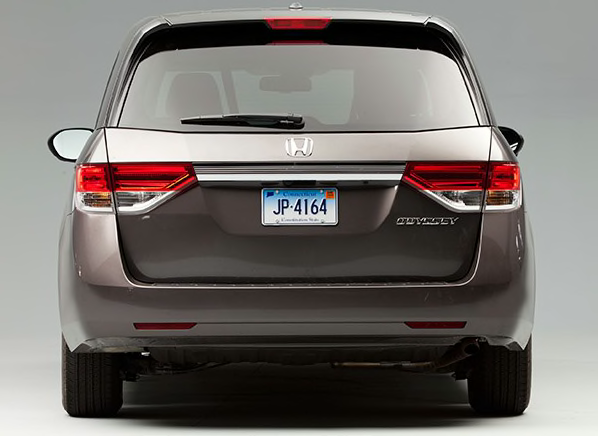 When is a recall not a recall? We recently got a notice in the mail from Honda asking us, as the registered owner of our 2014 Honda Odyssey test car, to bring it back to the dealership for service. In the eyes of most consumers, that looks like a recall.

So what's the problem with our Odyssey? Honda says the badge that identifies the minivan was installed on the wrong side of the tailgate. Oh, the humanity.

Is that a problem? Here's what the letter from Honda says.

"On some 2013 Odyssey vehicles, the Odyssey emblem was incorrectly installed on the passenger's side of the rear tailgate. The emblem should be installed on the drivers' side of the rear tailgate. American Honda Motor Company highly recommends that you participate in this Product Update. The placement of the emblem may indicate that the vehicle has had repairs performed that are consistent with it being in a crash. This could affect the resale value of the vehicle."

A "Product Update" in Honda parlance is not a recall. Recalls are overseen by the National Highway Traffic Safety Administration (NHTSA) and are issued to correct safety related defects. That is clearly not the case here, although the letter certainly felt like a recall notice at first glance.
Since we can't imagine how the location of the "Odyssey" badge on the tailgate of our van could affect its safety, we're not sure if we're going to have it moved. After all, even with our own vehicle maintenance staff, it's a hassle to take a car back for an unplanned visit to the dealership. Plus, the badge placement won't affect its performance at all. Unless, perhaps, we removed all of them. Then the van would practically fly—and get 100 mpg. Well, not really.

How do other companies handle recalls? Check out two very different approaches from Chrysler and Tesla.

—Eric Evarts