Do old car air bags need to be replaced?
Published: October 05, 2013 09:00 AM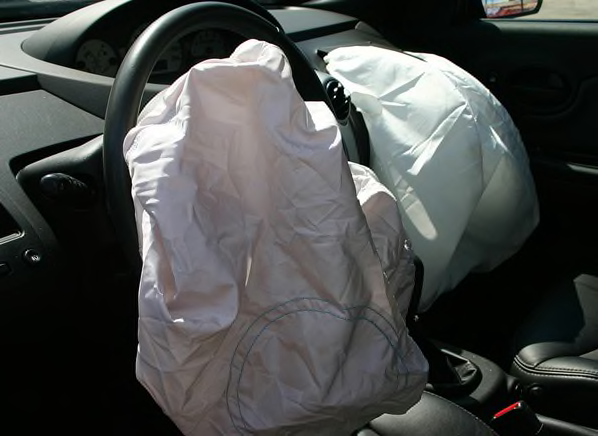 I recently read an article discussing the safety of old air bags—it's easy to forget that some of the first generation ones are more than 20 years old. Many people seem to argue that the propellant degrades over time and does not inflate the bag properly or quickly enough. What can you tell me about this issue? —William McQuail Oceanside, CA
Many owner's manuals say to replace air bags after a certain number of years. There's little evidence that people are doing that. It's a difficult proposition, as replacing the air bags with new ones would cost approximately $2,000—often a big chunk of the price of the car. And there doesn't seem to be much need to do so. The Insurance Institute for Highway Safety crash-tested two of the first air bag-equipped cars (from 1973) and found that the air bag inflated as designed. Because air bags are part of a self-monitoring system, if an air-bag warning light is illuminated, it's important to get the system checked out and fixed.
—Consumer Reports