5 cool new accessories for your car
The latest in convenience, paint protection, and maintenance
Published: November 15, 2013 08:30 AM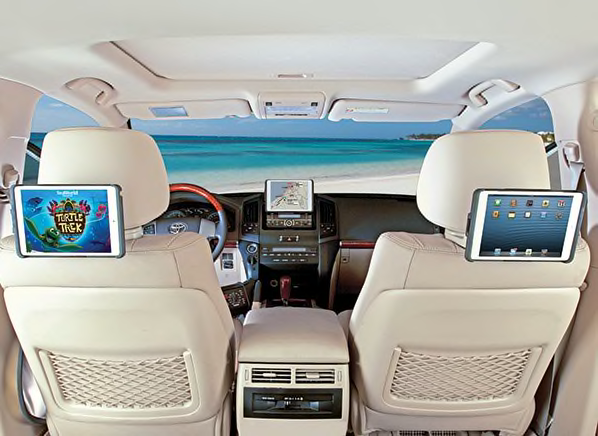 In a city where excess is socially acceptable, if not the norm, the annual Specialty Equipment Market Association (SEMA) automotive aftermarket trade show fits right in. SEMA's 2,500 exhibitors fill the Las Vegas Convention Center and its surroundings with custom cars and accessories that match the casinos for glitter and visual impact, in more than 1.5 million feet of show floor.
But beyond the glitz, there is a more practical side to SEMA. Automakers, aftermarket suppliers, and first-time entrepreneurial types all showcase their latest automotive products and technologies at this annual show. You can find everything from the newest electronic convenience, entertainment, and safety features, to energy-saving devices and more mundane cleaning products, maintenance equipment, and motor oil. (See our guide to car maintenance and repair.)
Here's a look at a few cool, new products that caught our eye.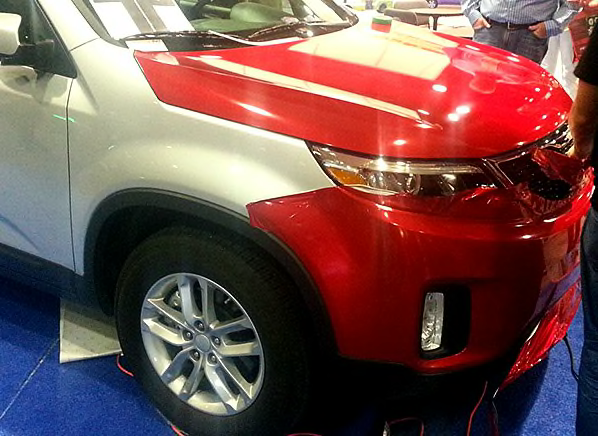 Wraps go mainstream
You've probably seen pressure-sensitive films on buses and commercial vehicles, where they've become a relatively inexpensive alternative to paint as a way to turn a vehicle into a mobile advertisement. Mostly easy to apply and remove without damaging the paint beneath, these films, or wraps, have also become popular with car enthusiasts and customizers seeking a quick new look without the permanence and cost of paint.
Now, manufacturers are promoting those advantages for everyday family vehicles in a wide variety of finishes, from solid colors to patterns and even leopard prints. We're also told that their resistance to sunlight and dings helps preserve the paint underneath. That can make them especially appealing for leased vehicles, where lessees are the ones who may take a financial hit for damage when they turn in their car. A representative from Tape Technologies, one of about a dozen booths at SEMA displaying and demonstrating the technology, told us a pro could do an entire car in two and a half hours, at a cost of about $2,300.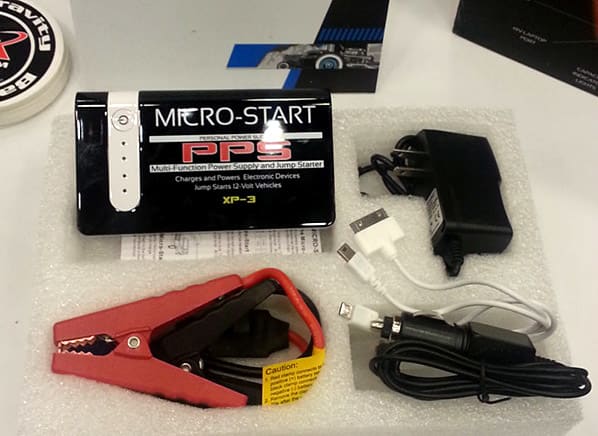 Carry your own mini jump starter
Several manufacturers—including Antigravity Batteries, Gryphon Mobile Electronics, and The Whistler Group—showed portable, rechargeable jump-start boxes that might help get your car running if the battery goes dead, yet are small enough to fit in your pocket or glove compartment. Typical of these new devices, the XP-3 from Antigravity Batteries includes a USB port to charge phones and other devices, and it also boasts a built-in LED flashlight to help you find whatever it is that needs a charge.
The XP-3 can be recharged in a couple of hours using either 120-volt household current or a 12-volt car power outlet, and it will hold a charge for up to six months. (Learn how to maintain a car battery.) It includes a carrying case. The XP-3 is available at power sports retail stores now for $130.
See our last portable jump starter test, and learn how to jump-start a car.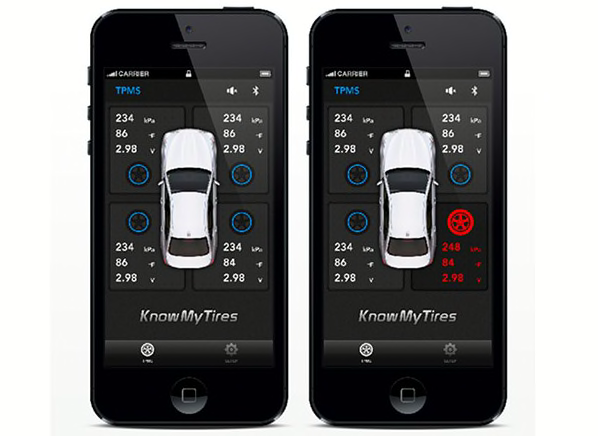 Tire pressure monitoring apps
Owners of older vehicles not equipped with a tire-pressure monitoring system will soon be able to buy an easy-to-install aftermarket kit that uses a smart phone to do the job. Consisting of an iPhone app and a sensor that replaces the valve cap on each tire, KnowMyTires from Orion uses Bluetooth connectivity to display the air pressure in each tire on your phone or tablet screen. The graphics turn red to spotlight any tire low on air. The system also provides an audible alert when the pressure dips. Each sensor contains a replaceable battery good for about a year. We're told the iPhone version will be available in a few weeks for about $150, with an Android compatible app to follow. We saw a similar new system from Steelmate USA.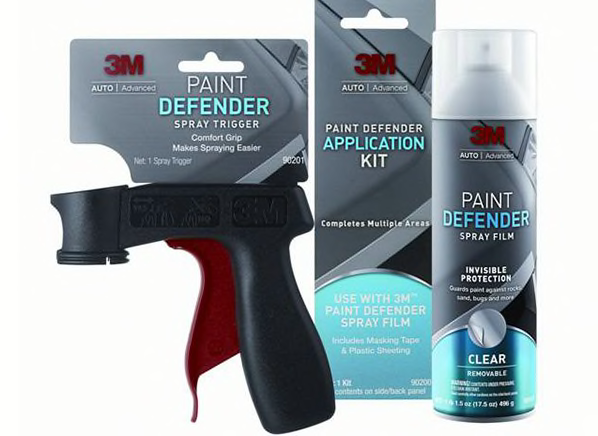 Spray-on protective film
3M showed their Paint Defender system, the key piece of which is a canned aerosol spray-on film that hardens to a protective transparent layer to protect the front of your car from bugs, stone chips, and other minor hazards. Designed for the do-it-yourselfer, the system also includes a cleaner wax, spray trigger, microfiber towel, masking tape, and a plastic sheet for masking. Available at retailers including Amazon.com, AutoZone, and others, the Paint Defender System costs about $50 and is claimed to last a year or more. It includes one can of spray, but we were told most cars will require an additional can for another $25. 3M claims the Paint Defender is safe to use on clear-coat finishes, and the film can be peeled off without damage when desired. Detailed instructions and videos are available to help with the application, and it is recommended that DIYers take their time following the directions and in properly prepping the vehicle for best results. A similar product called Custom Shield is available from Armor All.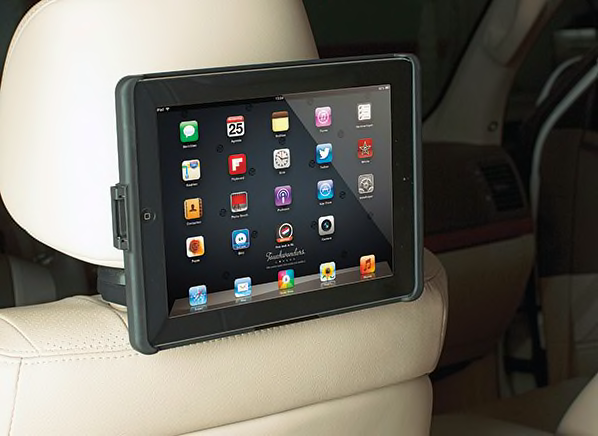 Mobile iPad Movie Theater
The clever "Jaws" Universal Docking Station from NSV Automotive is designed to keep rear-seat passengers safely connected and entertained by securely holding their Apple iPad or other electronic device. Easily installed, the system consists of an adjustable base that clamps onto the upright posts of any headrest. A set of spring-loaded adjustable clamps hold the device at eye level and can accommodate anything from a smart phone to a tablet computer. Just launched at SEMA, the Universal Docking Station will be available in January 2014, with the company currently accepting preorders. The docking station is $49 and the universal tablet holder adds $99, or buy together for $129. The company plans to add a line of accessories, including a coat hangar, purse hooks, and other storage options, all to be sold separately.
—Jim Travers