Samsung UHD TV buyers get free 4K HD content
The TVs come with a hard drive loaded with two UHD movies and 'vignettes'
Published: November 04, 2013 03:24 PM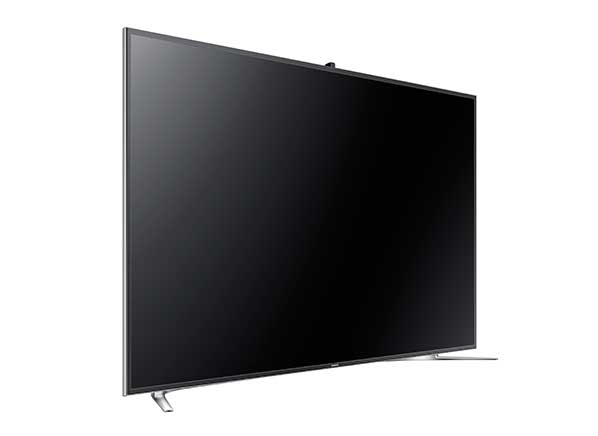 Have you been thinking about getting a Samsung Ultra HD (UHD) TV, but the lack of native 4K content to watch has been holding you back? As part of a promotion that runs through Dec. 28, Samsung is giving those who buy or already own any of the company's UHD sets a free USB hard drive loaded with two 4K movies. [Editor's note: Due to information provided by Samsung, an earler version of this post stated that the two 4K movies were from IMAX. IMAX has notified us that the company was not involved with these movies, so the post has been edited to reflect this.]
In addition to the two full-length 4K movies—"The Last Reef" and "The Grand Canyon Adventure"—the hard drive will include several UHD vignettes that can showcase the TV's higher (3840x2160) resolution. To get the free content, customers have to register their Samsung UHD purchase online. Once the registration info is received, the company will mail out the drives.
Like Sony's 4K player, which is compatible only with Sony UHD TVs, the UHD content on the hard drive—stored in a proprietary MP4 format—will work only with Samsung TVs. The content takes up about 100GB of the hard drive's 500GB capacity, so you can use the extra storage for any other purpose.
The offer ends Dec. 28. It's not yet clear whether this is a limited, short-term solution, or whether Samsung will offer some way to refresh the content on the hard drive with newer material. It's also possible the offer could be continued after the new year. Earlier, there was a report that Netflix was preparing a 4K distribution system to start in 2014, and that it was joining with Samsung to help promote 4K and Ultra HD. We'll follow up when we can get more details.
—James K. Willcox