Consumer Reports: Best Emergency Gear of 2013
Cub Cadet, Kohler, Stihl, and Troy-Bilt get top honors
Published: December 27, 2013 08:00 AM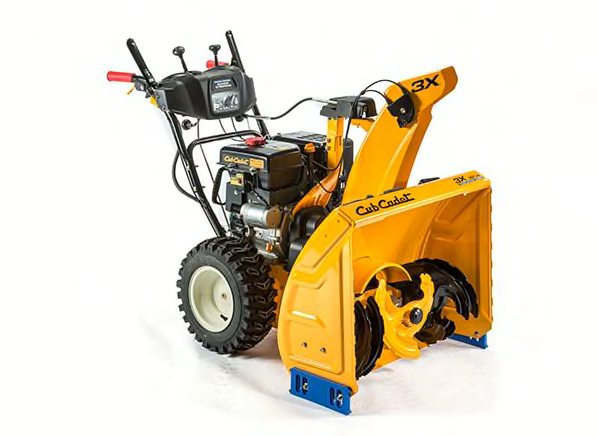 An extra impeller for loosening snow, great cutting in a lightweight chain saw, and remote monitoring of generator status are among highlights of the best emergency outdoor power equipment we tested in 2013. The top scorers in their respective categories excelled at doing their basic jobs, whether it's helping you get out of your driveway quickly after a snowstorm, deftly cutting up all the branches that fell onto your property, or supplying emergency power for your appliances, pumps, and other needs.

Best snow blower
Cub Cadet 31AH57S. A novel, second impeller helps make this 30-inch, two-stage Cub Cadet a top performer among snow blowers. Super-fast clearing and enough throwing distance for wide driveways are the major perks, along with easy steering and slick controls. The $1,500 price includes electric starting and a headlight. It's the perfect pick for large driveways, consistently heavy snows up to about 24 inches—or occasional winter blizzards where you want the ultimate in clearing speed.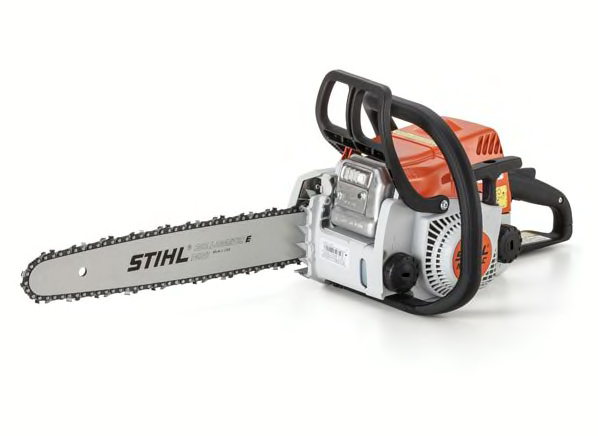 Best chain saw
Stihl MS 180 C-BE. Ultrafast cutting and relatively light weight help justify the 16-inch Stihl gas-powered chain saw's $180 price. So do a chain brake and tool-free chain adjustment, along with a durable blade cover. As with other gas-powered saws, you'll need to mix gas and oil for fueling its two-stroke engine. And as with other traditional chain saws, we strongly advise hearing protection and other protective gear for the operator.


Best generators
Kohler 14RESAL. This stationary generator was top-notch at delivering ample, especially smooth power, claimed to offer 12,000 watts using natural gas and another 2,000 if you use propane. This saves you the hassle of storing gasoline. As with other standby generators, it starts automatically and can run indefinitely unless running off an external propane tank. It was among the quietest of the models we tested and includes a low-oil shutoff with a warning indicator. The $3,700 price (before installation) also includes a transfer switch. An add-on module, $475, lets you monitor your generator's status from anywhere using a PC. It also lets you remotely control power outputs such as your heating and cooling system or security lights.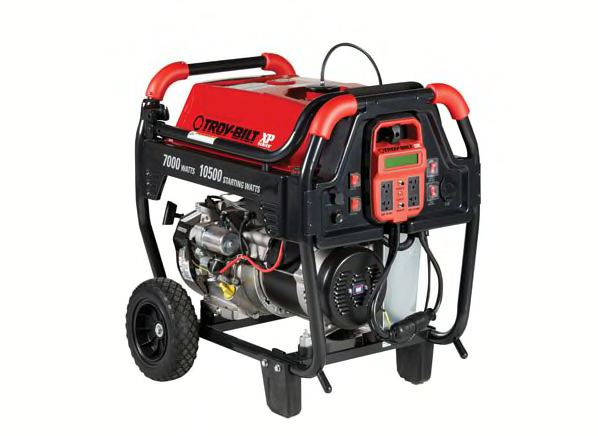 Troy-Bilt XP7000 30477. This 7,000-watt, gasoline-powered portable generator from Troy-Bilt, $900, was tops among portables. Helpful features include electric start, fuel shutoff (which prevents leaks and keeps fuel from getting trapped in the fuel system and spoiling during storage), low-oil shutdown, a power meter (needed only with a low-end transfer switch that lacks one), a 9-gallon tank for an average 15 hours of run time, and a fuel gauge. And unlike some, it comes with the battery for the electric-start feature. It also includes the starter bottle of engine oil you'll find with many portable models. One caveat: It's noisy.

—Ed Perratore