Healthy holiday cooking: Swap this for that
Trans fat free alternatives for common holiday fare
Published: December 17, 2013 12:00 PM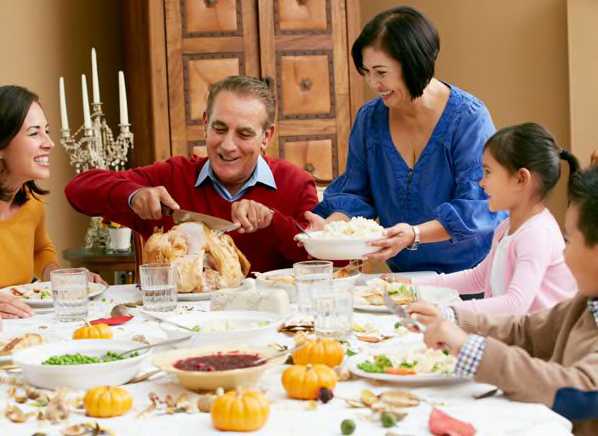 Will you be serving up a helping of trans fat with your holiday feast? Could be. Several packaged foods that may pop up on your holiday table contain this artery-clogging fat in the form of partially hydrogenated oil. Earlier this month, the FDA took an important step to getting trans fats completely out of our food supply, but until then you should be vigilant. Even health-savvy shoppers can be caught unawares.
While picking up a box of Bisquick to make biscuits for Thanksgiving, one member of CR's staff was surprised to find that one-third cup of the mix has a gram of trans fat. That got our staff nutritionists curious to see what other products that some us reflexively reach for during the holidays contain trans fats—and what can be used to replace them.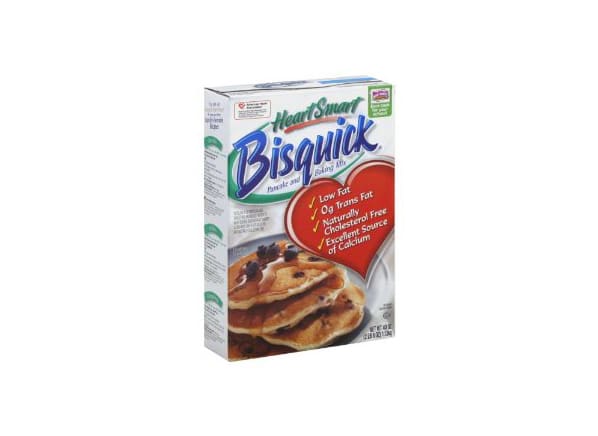 Instead of
Bisquick Original Pancake and Baking Mix with its one gram of trans fat from partially hydrogenated soybean or cotton seed oil per 1/3 cup of mix.
Try
Heart Smart Bisquick, which has zero trans fat and canola oil as the main oil source. Trader Joe's Buttermilk Pancake & All Purpose Baking Mix is another alternative since it also has no trans fat and uses canola or soybean oil.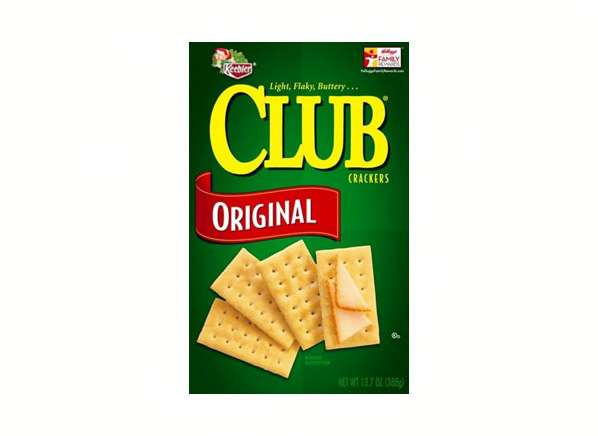 Instead of
Ritz crackers (Nabisco). The nutrition facts label says they have 0 grams of trans fat per 5 cracker serving but the ingredient's list reveals the presence of partially hydrogenated oil. (Manufacturers can legally say the product is trans fat free if it contains 0.5 grams or less[I1] per serving, but those minuscule amounts can add up.)
Try
Nabisco Triscuit Original and Keebler Club Original, which have no trans and are made with nonhydrogenated soybean oil.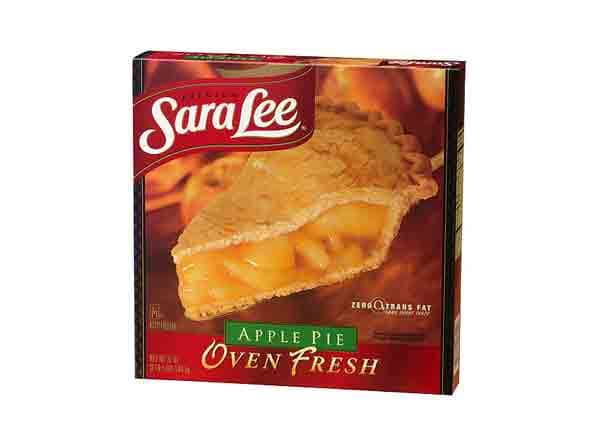 Instead of
Marie Callender's Apple Pie or Pumpkin Pie. Apple has 3.5 grams of trans fat per slice (1/10 of a pie) and pumpkin 1 gram per serving (1/8 of a pie).
Try
Sara Lee Apple Pie or Pumpkin Pies. The fat used is unhydrogenated palm and soybean oils and/or cottonseed (apple pie), so the pies have zero trans fat.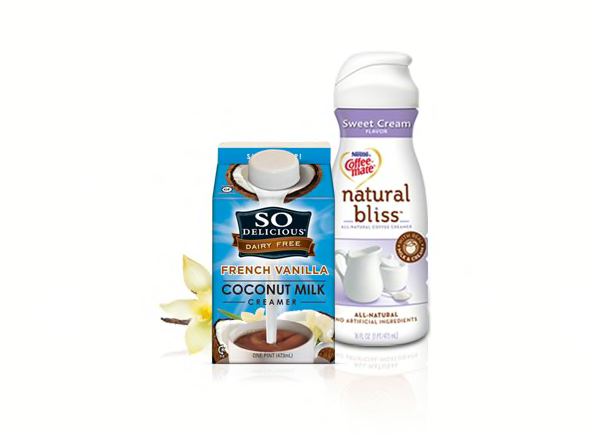 Instead of
Coffee Mate original or fat-free, powder or liquid. The label says 0 grams of trans per serving, but even the fat-free version is made with partially hydrogenated oils.
Try
Coffee Mate Natural Bliss Sweet Cream. It doesn't contain hydrogenated oils. So Delicious Coconut Milk Creamer is another option.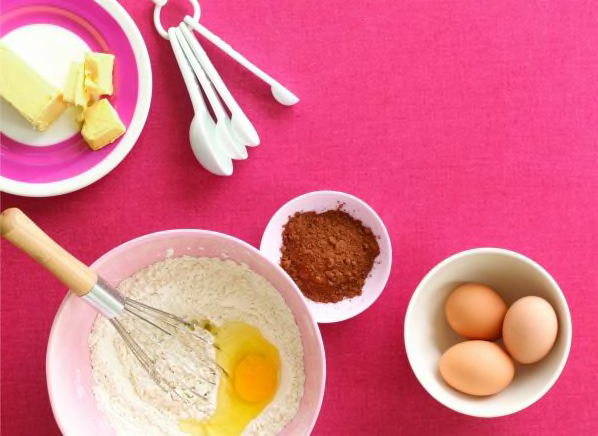 Instead of
Pillsbury, Duncan Hines, and Betty Crocker cake mixes. They all list 0 grams of trans fat on their labels, but use partially hydrogenated oils in their mixes.
Try
Making a cake from scratch. All cake mixes are basically the dry ingredients (such as flour and baking powder) premixed. It's easy enough to blend them together in a bowl instead of pouring it out of a box.