Lenovo, Synaptics, Parrot, and even Schwinn show off cool and unusual gadgets
CES Unveiled offered a sneak peek at some of the unconventional tech that will be on display in Las Vegas
Published: January 06, 2014 01:15 AM
The product revelations at CES Unveiled, the traditional kickoff to CES, tend to be an eclectic mix of interesting tech that contrasts much of the bread-and-butter TVs, computers, tablets, and audio equipment that dominate the show. This year was no exception. Here are a few of the flying machines, multimode digital devices, and unconventional navigation gadgets we saw at Unveiled.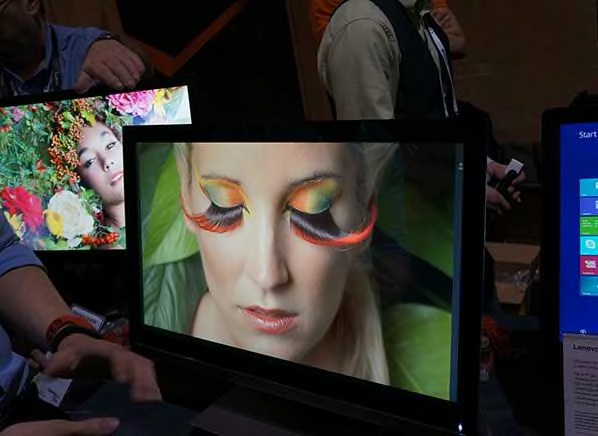 Plug a computer into the Lenovo ThinkVision 28, and it's a 4K monitor with 3840x2160 resolution. But it's also got multiple HDMI connections, so you can hook it up to your cable box, gaming console, or DVD player. Or you can set it to Smart Mode and plug nothing into it at all, and it becomes a mega-tablet running KitKat, the latest version of the Android OS, with access to the full Google Play app market. The ThinkVision 28 will be available in June for $1,200.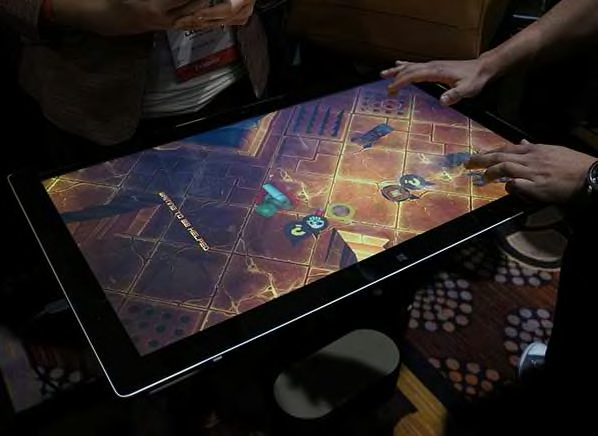 Lenovo also updated its all-in-one Horizon portable desktop. The Horizon 2 uses a new version of Lenovo's Aura touch interface. With the new Aura, you can simply lay your phone on the desktop's surface to transfer photos to the computer. No need for the phone to have NFC technology—the transfer works using Wi-Fi. Prices start at $1,500 for the Horizon 2, which should ship in time for back-to-school shopping.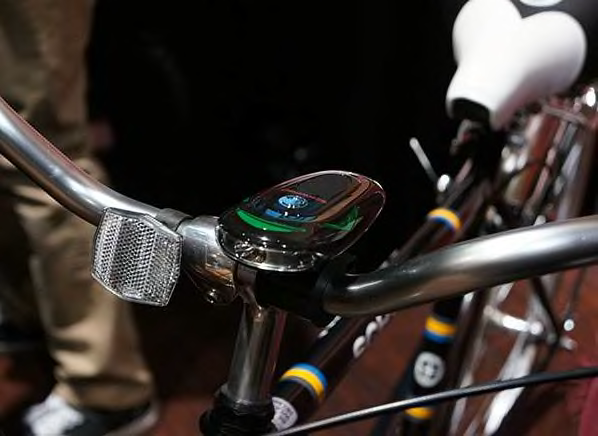 The bikemaker Schwinn's new CycleNav, which attaches to your bicycle's handlebars, lets you plot a route for your cycling trip into the company's smart-phone app. The CycleNav device links to your phone via Bluetooth and communicates turn-by-turn directions using large lighted arrows as well as voice prompts. The app lets you know the distance you pedaled, how many calories were burned, and other workout info. It launches in March for $60.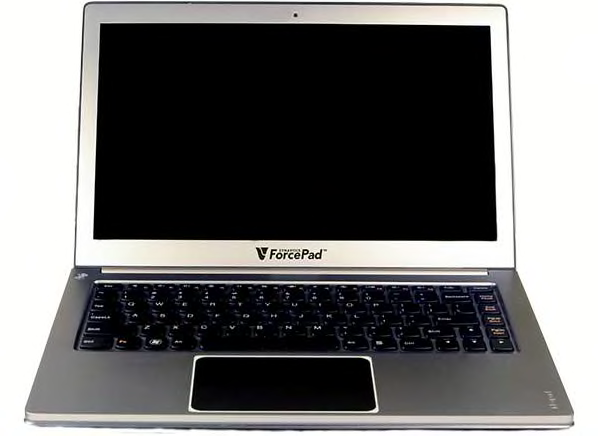 The delicate art of trackpad scrolling just got easier with Synaptics' new ForcePad, which HP has added to its Elitebook Folio 1040 G1 Ultrabook. The ForcePad has four sensors underneath a capacitive touchpad that combines touch and force. For example, you can scroll through a Web page more quickly by pressing harder on the touchpad. Lighten your touch, and the scrolling slows down. Expect to see this functionality in other laptops soon.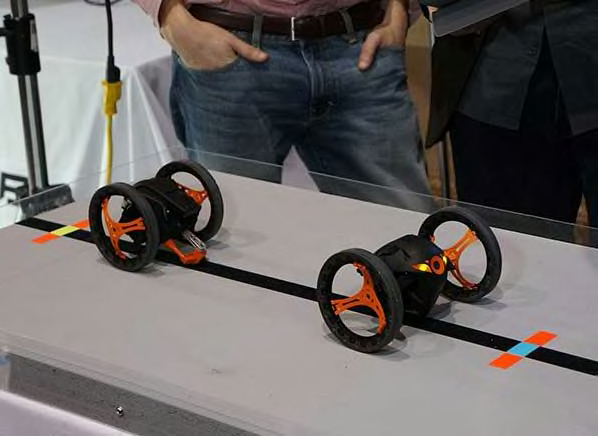 Consumer drone manufacture Parrot showed off two pint-sized remote-controlled toys. First is the two-wheeled Jumping Sum, which is controlled with a smart phone or tablet via Wi-Fi. It rolls in any direction on big, flexible wheels and can also use a mechanically actuated spring to jump 30 inches in the air—it can effectively leap from the floor onto a table.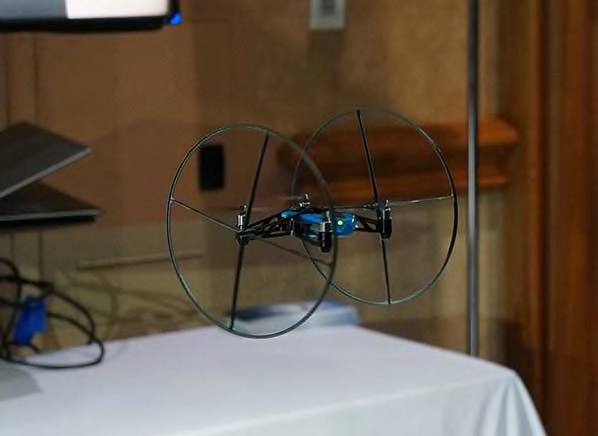 Parrot also showed the MiniDrone, a tiny version of the larger AR Drone 2.0 quadrotor. Like its big sibling, the MiniDrone flies using four propellers, and is controllable via a super-simple smart phone or tablet app. But the MiniDrone also has a set of detachable wheels, so it can roll along the floor as well. Both machines come out this year, but no prices are yet available.
—Donna Tappelini and Glenn Derene