Effort to save incandescents likely too late
Most retailers have already switched to energy-saving lightbulbs
Published: January 17, 2014 04:00 PM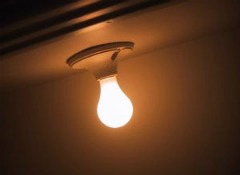 Hidden in the new $1 trillion spending bill for the fiscal year that takes us through September is a provision that prevents the Department of Energy from spending any money to enforce the law requiring energy-efficient lightbulbs. But it may have come too late to affect lightbulb sales as retailers told us they've already made the switch to LEDs, CFLs, and other energy-saving lightbulbs.

The 2007 law still stands, meaning 60- and 40-watt incandescent bulbs cannot be made in the U.S. or imported after January 1, 2014 (remaining stock can be sold until it runs out). In the past two years 75-watt and 100-watt incandescents have been phased out. "Manufacturers have gone through the process of retooling their factories to manufacture energy-efficient lightbulbs. The transition is already complete," says Paul Molitor, assistant vice president of NEMA, a trade group representing lightbulb manufacturers. "Our only disappointment is that somebody will import incandescents."

That's a possibility without DOE enforcement of the standard. However, reps for Home Depot and Lowe's told us they'll continue working with their manufacturers and have no intention of going back to standard incandescents. Walmart did not get back to us by press time (see update below). But here's the deal. If you want to save energy and money then buy the best LEDs and CFLs you can, such as the GE A19 Dimmable 60W LED, $11, and the Great Value 14W 60W Soft White CFL from Walmart. It's $1.25.

We've heard stories that some shoppers are hoarding incandescents. But keep in mind that the typical 60-watt incandescent costs more than three times as much a year to run as a similar LED bulb. And as more LEDs come to market, the cost is dropping while choices increase. To find the best bulb for your sockets, see the results of our tests of scores of energy-saving LEDs and CFLs.
Update: Walmart replied to our inquiry and said it is sticking to its strategy and complying with the phase out. "We'll continue to sell 40- and 60-watt incandescent bulbs while supplies last and we expect there will be a long transition period before customers have to make the switch," said Christopher Schraeder, a Walmart spokesperson, via e-mail.
—Kimberly Janeway