Flaming orange to camouflage, pickups invade Motown
New trucks break through at Detroit Auto Show
Published: January 15, 2014 01:00 PM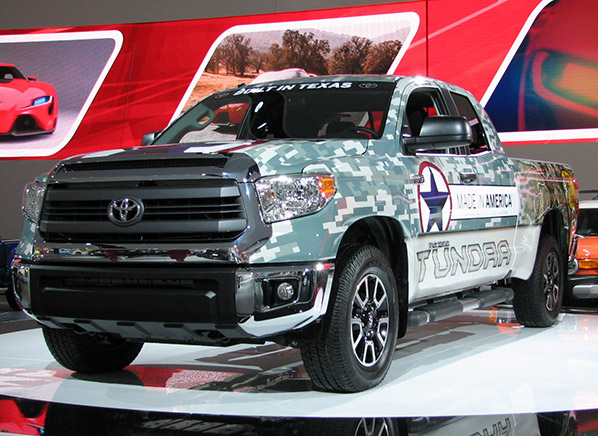 Detroit has lots of nicknames: Hitsville, Hockeytown, Motorcity, Good-Luck-Finding-Parking-Here. (OK, I made that last one up). Perhaps we should also call it "TruckTown."
This year's show had plenty of heavy iron (and not so heavy aluminum) on hand. Here's a look at some 4x4 action, spiced with just a dash of commentary.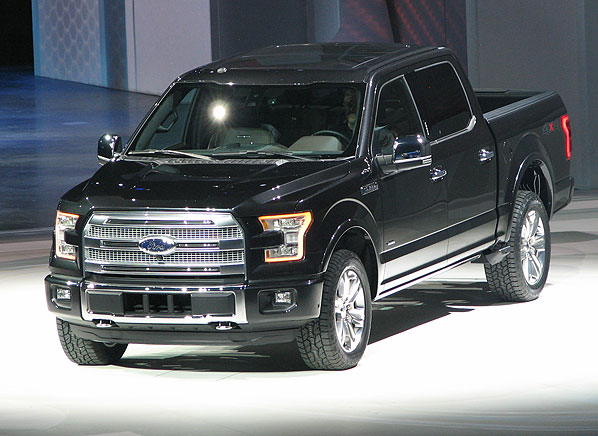 Ford F-150: What else can you say about this headline-stealing debut? A 700-lb. lighter truck is just about every automaker's dream come true. But will the F-150's extensive use of weight-saving aluminum have a downside when it comes to repairs or insurance costs? Ford says no. We say stay tuned. Still, can't wait to drive it.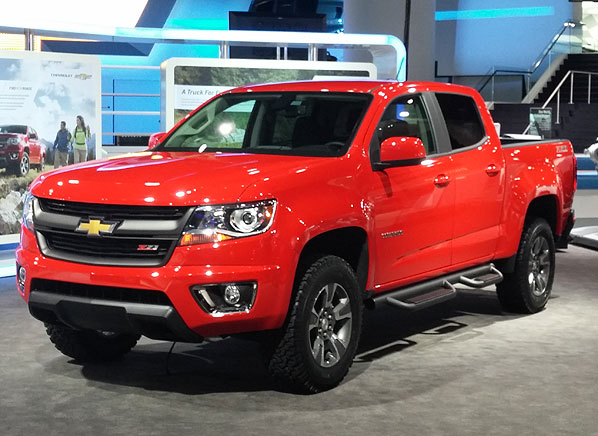 Chevrolet Colorado/GMC Canyon: What struck me about these new trucks was how big they are. Long-gone are the days of truly small pickups, but my bet is that American buyers would snap up a slightly smaller truck that still has plenty of utility but is easier to park and is more fuel efficient than even these new models from GM.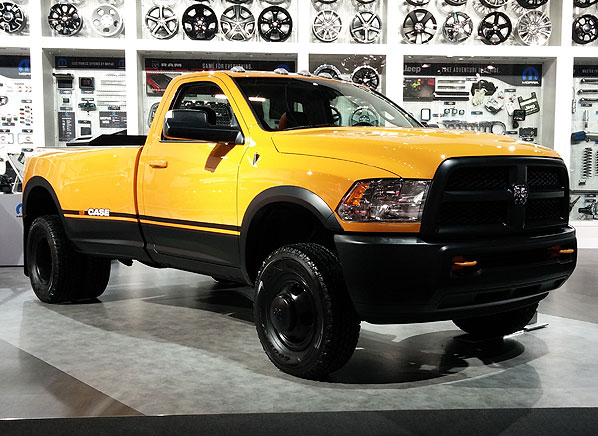 Ram Dually Case Work Truck: Painted "Bulldozer Orange," this Ram 3500 dually was customized by the manufacturer of backhoes, loaders and excavators. Factory customization is large and in-charge at this year's show, only this time by a different manufacturer. This striking Ram looks the part of the Big Boss Man on the worksite.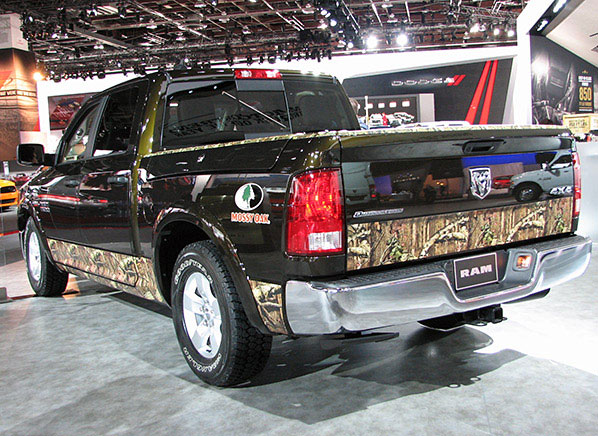 Ram 1500 Mossy Oak Edition: What does a truck maker have in common with a company mostly known for making camouflage clothing? I have no idea. And isn't the point of displaying vehicles at auto shows to give products more attention? No, this Ram did not blend into the crowd and slip away unnoticed.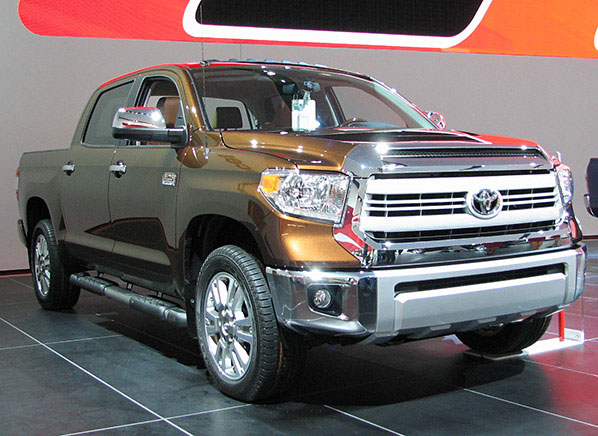 1794 Edition Toyota Tundra: Every truck manufacturer I talked to says it can't build enough luxury-edition trucks. This brown beauty is named after the ranch—founded in 1794—on which the Tundra plant sits. The 1794 gets you lots of fancy trim including a "Western themed" interior highlighted by perforated brown leather seats and an abundance of wood. And to hit home that Toyota strives to be a part of the all-American club, the marketing folks attached enormous "Made In America" stickers on some of their show trucks.
No-shows: Nissan and Honda did not have any trucks on display. Nothing. Zero. Nada. The Honda Ridgeline is scheduled for a redesign for 2016. A Nissan official told me "Just wait until next year." Certainly the current Titan and Frontier are practically as old as Methuselah and are ready for a redo. No word if Nissan will partner with an outdoor clothing or heavy-equipment company for its next trucks.
– Mike Quincy