LG's new dryer saves energy and money
Uses a hybrid heat pump to recycle wasted heat
Published: January 14, 2014 08:00 AM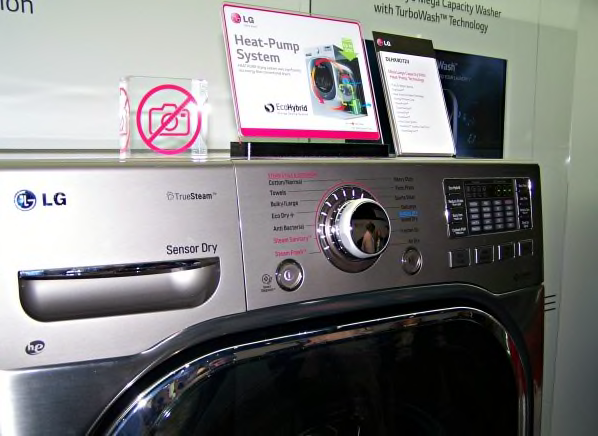 Residential clothes dryers aren't known for their efficiency, which is why they're not yet part of the federal government's Energy Star program. Yet LG has announced a dryer that the company claims will be up to 50 percent more efficient than a standard model.

The LG DLHX4072V uses a heat-pump exchange system to achieve its target efficiency. Dryers typically lose 20 to 25 percent of their heat through the dryer vent, according to figures from the Environmental Protection Agency, but this model includes components that recycle wasted heat energy.

Expected to ship by the summer, the LG DLHX4072V should cost between $1,500 and $1,600. In our reader surveys, LG has been among the most reliable brands of electric clothes dryers, and it was the least repair prone brand of gas clothes dryer.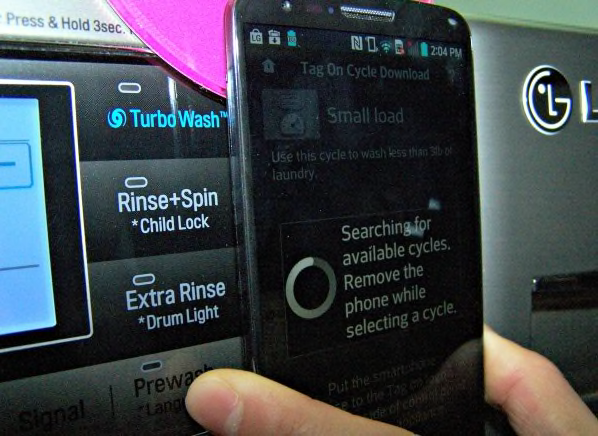 Should you run into a problem with the LG, the company's SmartDiagnosis feature lets you diagnose it by pressing a sequence of buttons while holding your smart phone's mouthpiece close to the power button. In addition to getting troubleshooting tips that might avoid a service call, any service you do get should be cheaper since you didn't need a professional's visit to determine the trouble. You can also use your smart phone to download additional cycles to your LG washer.

Another clothes-dryer innovation we saw from LG: models that can open either from the side or from the top for greater flexibility in loading and unloading.

We hope to get the LG DLHX4072V in our labs for testing. In the market now? Check out our Ratings of 275 electric and gas dryers, and be sure to see our buying guide for clothes dryers.

—Ed Perratore