Smart lock from Kwikset knows who's knocking
Bluetooth-enabled deadbolt opens and locks via your smart phone
Published: January 31, 2014 09:00 AM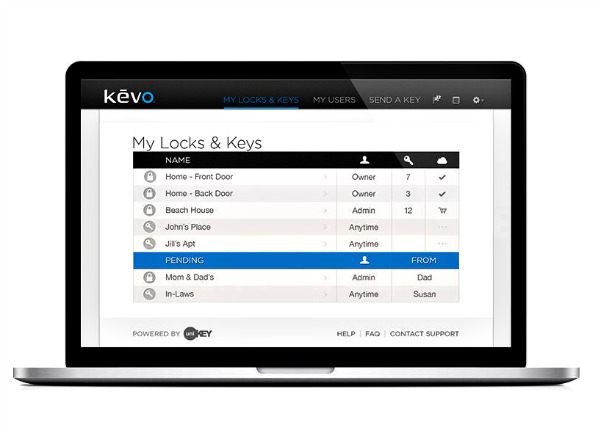 What if you could touch your door lock to get into your house, knowing the door won't open for just anyone? That's the promise of the Kwikset Kevo Bluetooth Electronic Lock. It doesn't actually identify your touch but detects the smart phone in your pocket or backpack. It's one of several app-enabled electronic locks we're about to test in our labs.

Developed by UniKey, the Kevo (pronounced "Key-voe") app lets you create encyrpted electronic "eKeys" for everyone in your household who needs access and also lets you send eKeys to people you want to let into your home, such as a sitter or contractor. When they no longer need access, you can disable or delete the eKeys. As administrator, you get a log of who passes in and out and when, and you can have the app text you when your teenager tiptoes in at 3 a.m. The lock can even detect whether an authorized user is inside or outside the house.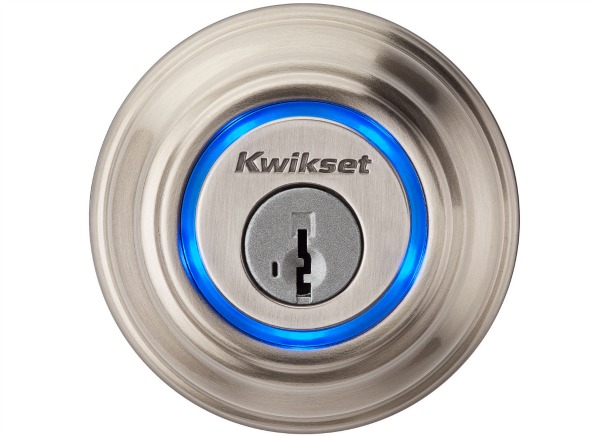 The app currently runs only on Apple smart phones and tablets, but versions for Android and other platforms are in the works. And for family members without smart phones, an included Bluetooth-enabled key fob also permits entry by touch. An added benefit: Because it's a Kwikset lock, you can rekey it in seconds without calling a locksmith. It's sold in a choice of finishes at Amazon.com, Best Buy, Home Depot, Lowe's, and other sellers for about $220. Extra key fobs cost $25 apiece.

We're also planning to test smart locks from Baldwin, Okidokeys, Schlage, and Yale and any others that become available in time for our testing. If you prefer an old-fashioned lock, check the results of our dook lock tests and our door lock buying guide. Our top-rated high security door lock is the Medeco Maxum 11*603, $190, which was the most difficult to defeat in our tough tests.
Whichever type of lock you buy, be sure its strike (what the bolt enters when locked) is made of heavy-duty metal and is installed with the 3-inch screws we think should come with all locks. Hinges should also be secured with 3-inch screws.
—Ed Perratore