4 ways to clear the air when you're stuck indoors
Breathe easy with these simple ways to combat stale, dry indoor air
Published: February 18, 2014 01:45 PM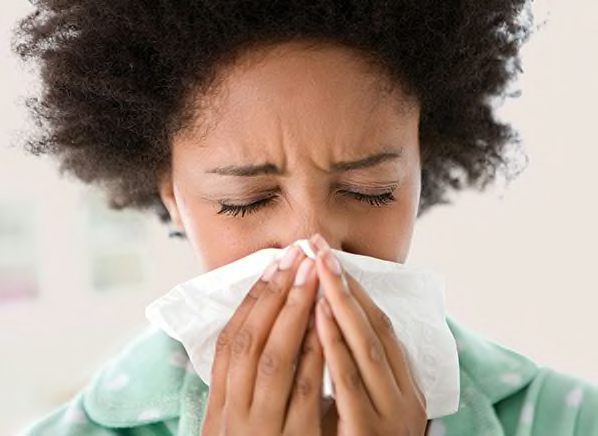 As winters go, we can all agree that this one has been pretty brutal trapping many of us inside for days on end. Not only is there cabin fever to contend with but the air inside a closed house can become stale, dry and sometimes too cool. While we can't do much about the weather outdoors, there are some ways to improve your climate indoors by cleaning and humidifying the air and adding a spot of heat where you need it most. To help, here are some top-rated humidifiers, air purifiers, space heaters, and vacuum cleaners from Consumer Reports.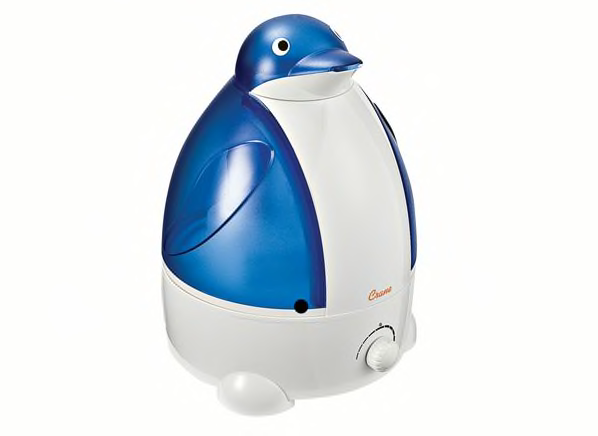 Humidifiers
A humidifier can relieve itchy eyes, sore throats, and cracked skin by adding moisture to dry air. Indoor humidity should be 30 to 50 percent but without humidification, that level can drop to 10 percent in winter because cold air holds less moisture and dries even more as it's heated. The two most common types of humidifiers are small tabletop models and larger, more expensive, console models.

In our tests of tabletop humidifiers, the Crane Penguin EE-865, $40, earned top marks for tabletop models along with a menagerie of other Crane models in whimsical animal shapes. With excellent output and quietness of operation, the Crane humidifiers are a good choice for a child's room. They're also energy efficient, which will save you money if you run it all winter. If the Cranes are too cute for more formal rooms, try the Sunpentown SU-4010, $80, which got excellent scores on all our tests and uses ultrasonic technology to humidify spaces of up to 500 square feet.

Our top-rated console humidifier is the Essick MA120, $120, which was very good in overall performance, and can humidify areas up to 2,500 square feet. The only drawback is that it's noisy as were most of the console humidifiers we tested.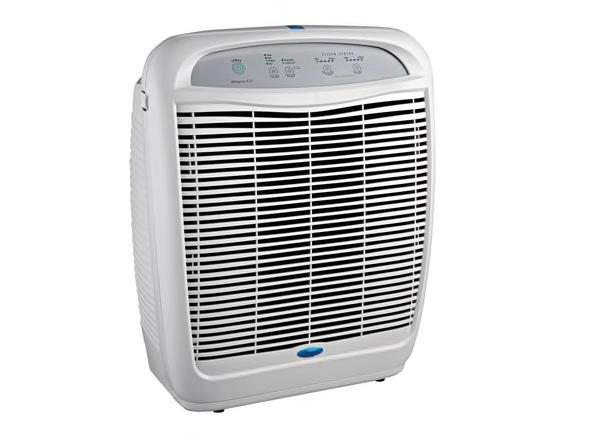 Air purifiers
There are two basic types of air purifiers. Portable models can be moved from room to room. Whole-house models are built into the ductwork of a forced-air heating or cooling system and filter the air in the entire house. If you don't have that type of heating system, then a room air purifier is your best bet.

Our top-rated room air purifier is the Whirlpool AP51030K, $350, a CR Best Buy. It was one of the quietest portable models in our air purifier tests, especially when run at its highest speed, where it aced our smoke- and dust-removal tests. Annual operating costs are on the high side, but allergy sufferers might appreciate its performance nonetheless. It has filter indicators to remind you when to change both the HEPA filter and the charcoal pre-filter.

For a lot less you can buy the Holmes HAP756-U, $140, which is the least expensive of our recommended portable air purifiers to buy and run. It was great at removing dust and smoke, but only at its highest speed. It also has filter indicators. And because it's EnergyStar-qualified, it's energy-efficient compared with non-qualified models.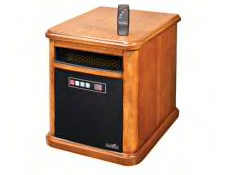 Space heaters
The best space heaters in our tests can quickly heat you and an average sized room for as little as $40. Look for fast spot heating if you care about quickly heating one or two people and fast room heating if you're heating an entire family room. Consider larger heaters if you like the look of wood and an electronic flame display.

Of the five recommended small space heaters in our tests, the Ambia ACH-120, $60, was the best at warming a room in 15 minutes. It was also best at spot heating. But it gets middling marks for noise, which might matter to you if you're trying to listen to music or watch television.

Of the larger space heaters we tested, only the Duraflame 10HM4126-0107, $230, made our top picks list. It was very good at heating a room but only mediocre at spot heating. The Duraflame was very quiet and the console stays cool enough to safely touch when the heater is in operation.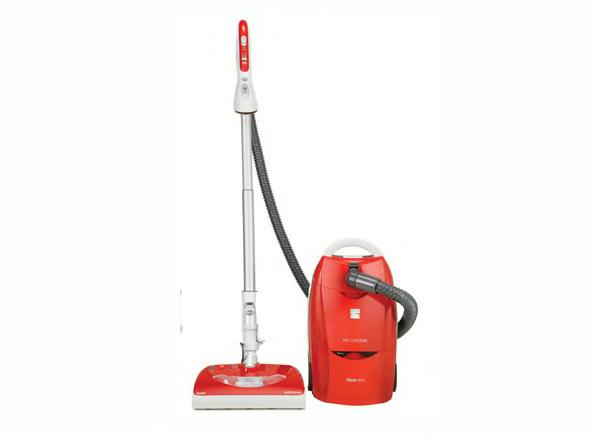 Vacuum cleaners
Of course, one way to keep the dust and fur from flying is to vacuum regularly. To get the best results, match the type of vacuum to your cleaning. Uprights do best overall on carpets. Canisters are easier to maneuver, particularly on stairs. And if you have asthma or allergies, a bagless vacuum probably isn't for you since emptying the bin can expose you to dust.

Our top upright vacuum is the Kenmore Elite 31150, $350, which does a very good job removing embedded dirt from carpets and is excellent at bare floors. Pet owners will appreciate its impressive pet hair pickup. At less than two-thirds the price, it's brand mate, the Kenmore Progressive 31069, $200, was also impressive as was the Hoover WindTunnel Max UH30600, $180.

The top canister in our vacuum tests was also a Kenmore, the Kenmore Progressive 21714, $400, which was very good at carpet cleaning and and excellent at bare floors and in pet-hair pickup. The Panasonic MC-CG937, $330, did almost as well and also made our list of recommended vacuums.
--Mary H.J. Farrell