Parental controls for kid tablets that protect your child from unsavory Web content
Keep your youngster from viewing unsavory Web content and restrict app downloads
Published: March 06, 2014 10:00 AM
Have you been thinking of getting your child her very own tablet? As a parent, you'll want to make sure she isn't able to visit the more unsavory parts of the Web. You may also want to restrict certain types of apps, or control the amount of time your kid can use the tablet. That's where parental controls come in. So what should you look for, and how do they compare?
In our ongoing kid-tablet tests, we've found that just about all tablets made specifically for kids come with some form of built-in parental controls. Here are the details on the most recent group we tested.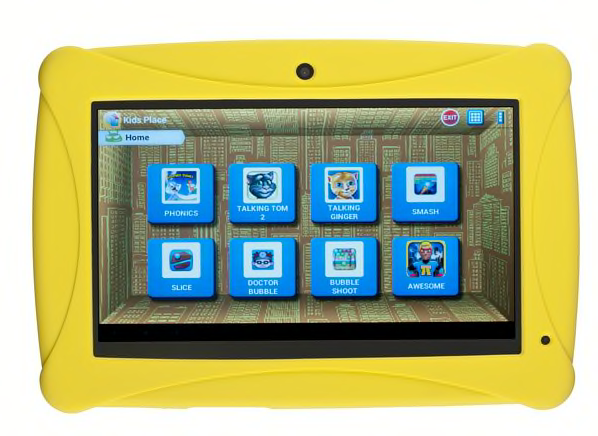 ClickN Kids Tablet
Parents can approve apps and Internet categories, set time management, set up individual profiles, and monitor kids' activities. Internet security settings on the Kids Safe Browser can be remotely changed from any computer, which is convenient if your offspring won't let go of their tablet for even a few minutes.
But security features such as time management and app monitoring are not installed by default and need to be downloaded separately. And custom filtering on the included browser is available for a one-month trial; after that, only default category filters are applied unless you buy a license for $3.99.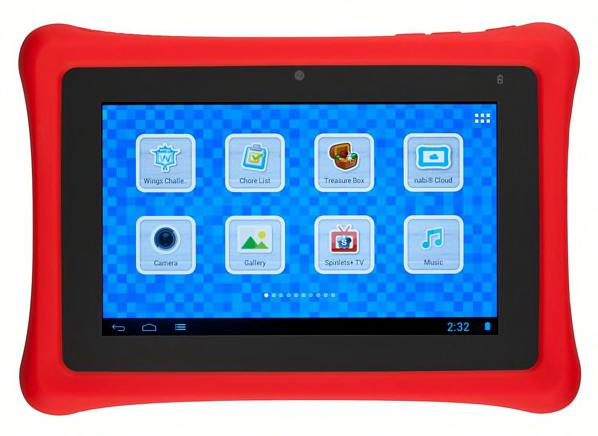 Fuhu Nabi 2 Nickelodeon Special Edition
This tablet comes with what Fuhu calls Mommy/Daddy mode, which you set up the first time you use the device; you'll be able to create separate profiles for multiple kids. Children use the tablet in Nabi Mode. You can restrict which websites they can visit, set goals for them, and limit their access to settings and specific apps, music, and videos. The Nabi 2 uses a creative way to let kids know when playtime is over: It tells them it's time to sleep, and a sign appears onscreen that says how long it will be before the tablet "wakes up."
Parental settings can be remotely changed from any computer. And parents can go to the Web-based Parental Dashboard to see how well kids are doing with the included educational apps found in Fooz Kids University. The included Maxthon Browser lets parents restrict which websites kids can visit, but it has a very basic way of resetting a parental password that some children might easily figure out.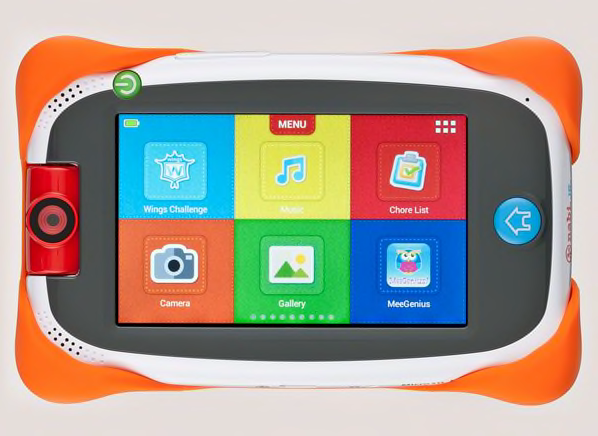 Fuhu Nabi Jr. Nick Jr.
Like its sibling the Nabi 2 (above), this model has parental settings in Mommy/Daddy Mode. Kids play on the tablet within Nabi Mode, which has access to more than 90 pre-installed games and apps featuring Nick Jr. characters, including Dora the Explorer and Backyardigans. Parents can choose which apps their children can play with and set up a chore list for kids to follow.
Unlike the Nabi 2, though, this model has no Web security built in, and no child-oriented browser comes installed. Parents can download and approve a browser if they choose, but children will have access to its full functionality.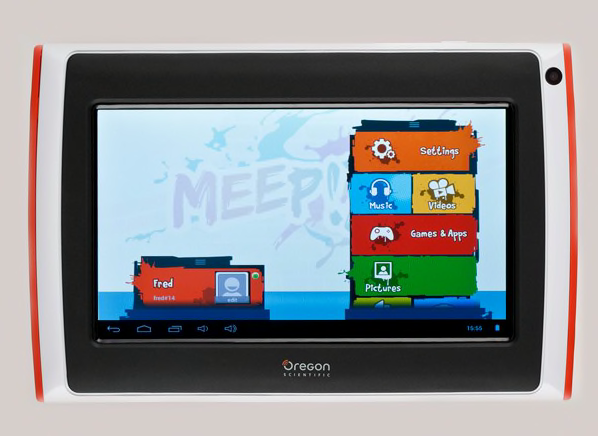 Oregon Scientific Meep X2
This kid tablet comes with kid-friendly games, videos, and movies already installed. Parental settings let you approve which apps and websites are allowed and set time limits for play. Parents can use Google Play to download more apps and can also set up a budget for kids to pick their own apps from the Meep Store.
And parents can update the Meep X2's security and account settings remotely via the Web. But some parental settings that are available in the online setup are not found locally, on the device: If you want to create a list of suggested URLs or monitor your child's activity, for example, you'll need an Internet connection to do so.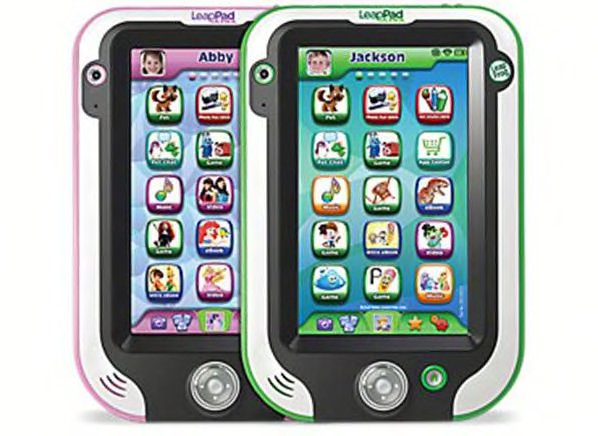 LeapFrog LeapPad Ultra
Like the Android tablets above, the latest tablet from LeapFrog—the LeapPad Ultra, $150—can go online too. On this tablet, you can limit which websites your child can visit and create multiple child-specific profiles. When your child connects to another LeapPad via local Wi-Fi, you can manage how they play. And you can set up access to LeapFrog's App Center, where kids can create a wishlist of apps.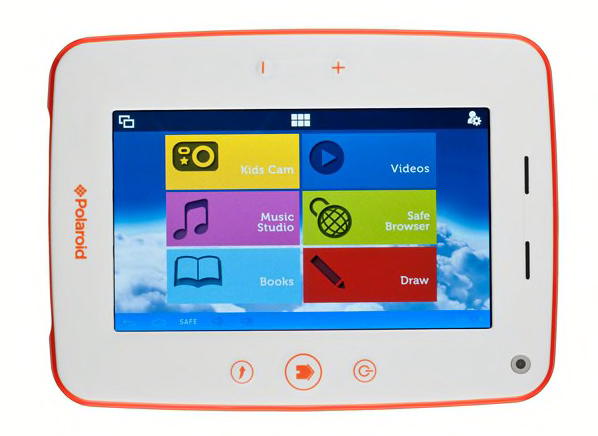 Polaroid Kids Tablet 2
Kids can use the tablet in Safe Mode, in which parents can choose which apps and websites are allowed for them. The parental controls are simple to use. But the security settings are basic: They let parents limit which apps their children can access and select basic Internet settings.
Like the Nabi 2, the included Maxthon Browser lets you restrict which websites can be visited, but it has a very basic way of resetting the parents' password, which children might easily figure out. Parents should either be comfortable turning the browser off completely, or not mind if their child figures out how to bypass its security settings.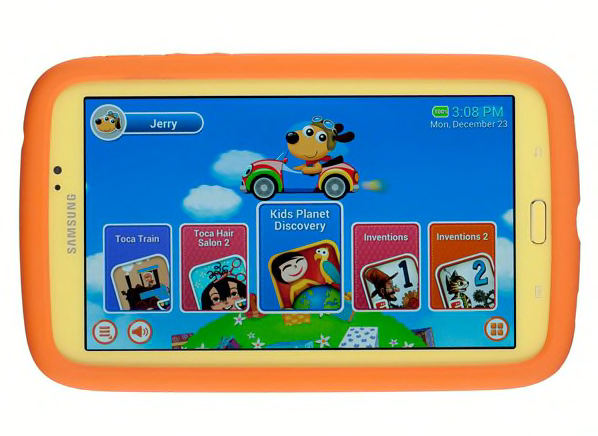 Samsung Galaxy Tab 3 Kids
This tablet's Kids Mode lets children play preloaded games and add more kid-friendly apps from the Kids Store; parents can download additional apps to add to Kids Mode. They can approve which apps children can play with and also set time limits on how long kids can play on the device.
Internet security is limited to turning the built-in browser on or off, though; parents can't customize which websites or categories kids can visit.