What's the best GPS app for an Android phone?
Published: April 05, 2014 09:00 AM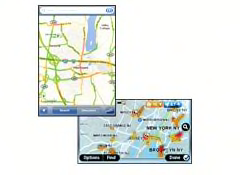 Q. I have a new Android phone and would like to install a GPS app, but there are so many to choose from. What do you recommend?—Dick Henley Baltimore, OH
A. Start with the very good navigation app built into Google Maps, which came with your Android phone. In addition to turn-by-turn directions, it provides traffic alerts, alternate route suggestions, and points of interest along your route. To launch it, search for an address while in Maps and tap the car icon on the bottom right-hand corner.
Check out our cell phone and service Ratings and buying guide. And send your questions to ConsumerReports.org/askourexperts.
Editor's Note:
This article also appeared in the May 2014 issue of Consumer Reports magazine.