Why buy an Android tablet over Apple's iPad?
Three reasons why the Android world could work best for you
Published: April 07, 2014 11:15 AM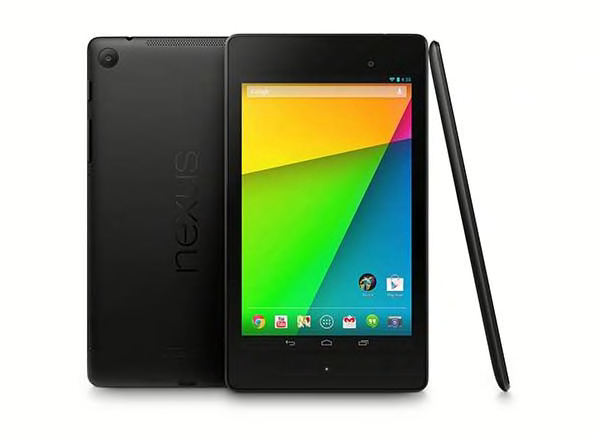 So you're in the market for a tablet and trying to figure out which platform will suit you best? Here are three reasons Android could be for you. (Stay tuned for three reasons to choose an Apple tablet, and three reasons to choose a Windows tablet.)
1. You want to spend less on a tablet. Google's Nexus 7 tablet fared nearly as well in our Ratings as Apple's iPad Mini with Retina Display. The price difference: $170. Same with the larger Amazon Kindle Fire HDX 8.9, which costs $120 less than the iPad Air. That's some significant money.
2. Flexibility is important to you. Android is an open operating system, which means tablet manufacturers can put their own user interfaces on top. On the Galaxy Tab Pro 10.1, for example, Samsung has added its new Magazine Home, which lets you choose which of your favorite feeds show up on your home screen. In addition, on any Android tablet, you have a greater ability to customize your home screens than you have on the iPad. Sure, you can place apps in folders on the iPad. But you can't arrange apps or folders in groups on the same screen, as you can on Android tablets. You can also add active widgets, such as for weather or traffic, to the home screens on an Android tablet. And you've got more flexibility when it comes to how you organize your photos.
Check our buying guide and Ratings to find the best Android tablet for you.
3. You want more-versatile hardware. Unlike with the iPad, many Android tablet models include USB ports and memory-card slots. That makes it easier to move files back and forth from one device to another, and also lets you add some extra memory. Of course, there are plenty of other ways to share files on an iPad, including grabbing items from the cloud. But there's no way to add memory to an iPad. In addition, many Android tablets also now include or are compatible with a stylus.
Still wondering what to do? Read "Why buy an Ipad instead of an Android tablet?"

—Donna Tapellini