Best blenders for Cinco de Mayo margaritas to avoid 'limepocalypse'
Don't let the 'limepocalypse' ruin your celebration
Published: May 02, 2014 04:45 PM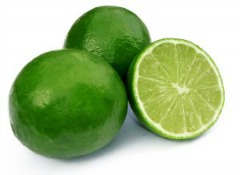 A toxic cocktail of bad weather, plant disease, and criminal activity has spawned a lime shortage in Mexico—where nearly all of America's limes come from—and quadrupled prices this year. Though the lime squeeze and stellar price stickers appear to have peaked, limes remain relatively expensive and harder to come by. That makes a top-scoring blender from Consumer Reports' tests all the more critical for getting those precious limes into the perfect frozen margarita.

Our icy-drink test is the big one for frozen-drink lovers this Cinco de Mayo: Our testers and sensory experts measure how smoothly and consistently blenders can whip up a non-alcoholic pina colada (we leave out the booze while we're working). The top-rated Ninja Master Prep Professional QB1004, a CR Best Buy at $60, is one of just four out of more than 50 conventional blenders that aced that test.

Blenders should also serve your other food-prep needs: The Ninja Master Prep Professional QB1004 also sailed through our ice-crush durability test, a grueling task for blenders, and proved superb at pureeing (guacamole, anyone?). Its brand mate, the Ninja Professional NJ600, $100, offers similarly impressive performance plus more speeds and added capacity, though it's a bit larger and noisier.

Want hot tortilla soup with your frosty margarita or colada? Paying $450 for the Vitamix 5200 buys you a blender that spins fast enough to heat soup. Check the results of our tests of more than 70 other blenders, including immersion models, for our other top picks (and a few we panned).
—Artemis DiBenedetto