Chicago Cubs team up with Benjamin Moore paint
Wrigley Field chooses a champ from Consumer Reports' tests
Published: May 16, 2014 04:00 PM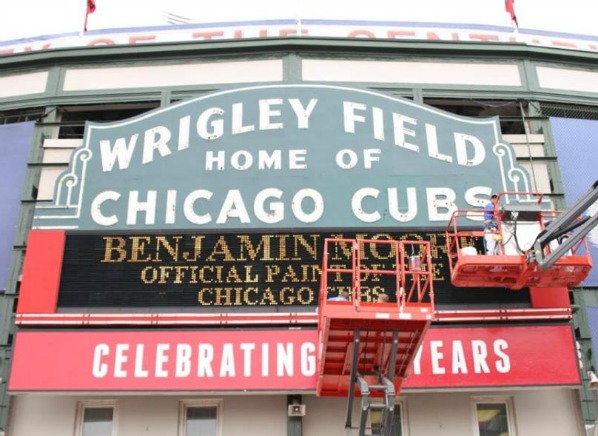 The Chicago Cubs haven't won the World Series in over a century but when it comes to picking paint they know a winner when they see one. This week the team's iconic red marquee at Wrigley Field was painted green and gold in honor of the stadium's 100th birthday. Named the team's most valuable paint was Benjamin Moore Aura Exterior, which is also a champion in Consumer Reports' tough paint tests.

The marquee will sport Benjamin Moore's Mallard Green trimmed in French Quarter Gold for upcoming games against the Milwaukee Brewers and the New York Yankees. Next week it will be returned to red with white trim using Benjamin Moore's Million Dollar Red. But Benjamin Moore will be in the stands for at least the next five years as the official paint of the Cubs, replacing Valspar.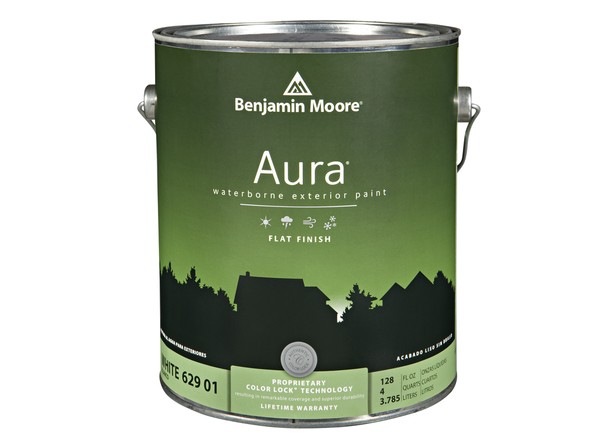 In Consumer Reports' exterior-paint tests, Benjamin Moore Aura Flat, $68, came in second only to Behr Premium Plus Ultra Flat Enamel, $37, sold at Home Depot. Both paints got excellent marks in our accelerated weathering tests that are the equivalent of six years of exposure to the elements. And their appearance was still very good after the equivalent of nine years. We're still in the process of testing Benjamin Moore Aura Low Lustre, $68, but so far its appearance is excellent at the equivalent of six years. All this bodes well for paint subject to Chicago's harsh winters.

And although it was benched by the Cubs, Valspar was a victor in our tests of exterior semi-gloss paint. The appearance of Valspar DuraMax Semi-Gloss, $40, (sold at Lowe's) was excellent after three years and very good after six and nine. And as a self-priming paint it'll save you work. Valspar edged out Ace Royal Exteriors Semi-Gloss, $29, which is a CR Best Buy.

While the Cubs are known for their loyal fans, that philosophy doesn't hold true when it comes to buying paint. Brand loyalty doesn't always pay off as some sheens do better than others in our tests. Even Benjamin Moore plays the field—it's also the official paint of the Yankees and the Boston Red Sox. For more photos visit Benjamin Moore's Facebook page.
—Mary H.J. Farrell