5 dishwasher features you can't live without
More cycles, adjustable racks, and quieter operation
Published: June 27, 2014 08:00 AM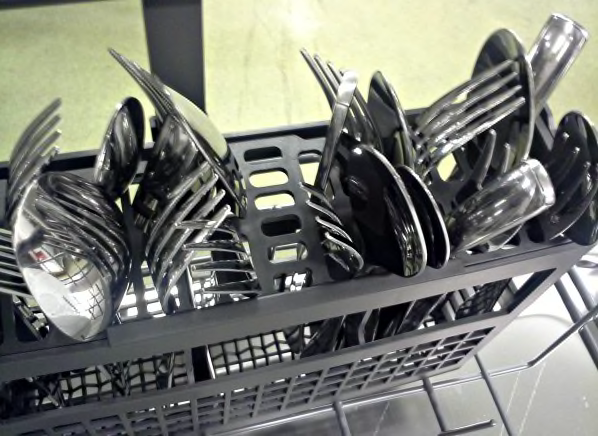 Anyone shopping for a dishwasher for the first time in years could easily become bogged down with the endless list of features that populate today's models—particularly the more expensive ones. But in Consumer Reports tests we found that you don't have to pay a lot for fine washing, quiet operation, and lots of capacity. Here's the bottom line of what matters most:

Soil sensor. All but a handful of models we've tested have a sensor, which adjusts water usage and cycle length by how soiled your dishes are. But while most models without this feature are barebones units costing $500 or less, its inclusion isn't necessarily determined by price. The Viking Professional VDB451[SS], $1,950, and the similar Viking FDB451, $1,800, lack a sensor, too.

Quick cycles. Today's dishwashers offer many more cycles than the minimum of three (china, normal, and heavy) we recommend. But a quick cycle that can handle a lightly soiled load in as little time as 20 minutes—a fraction of the usual 2 to 3-hour normal cycles we measure—is increasingly a must for busy households with frequent guests. Some, like the top-ranked Kenmore Elite 12793, $1,350, have a one-hour quick cycle that also uses more water and energy though for a normally soiled load.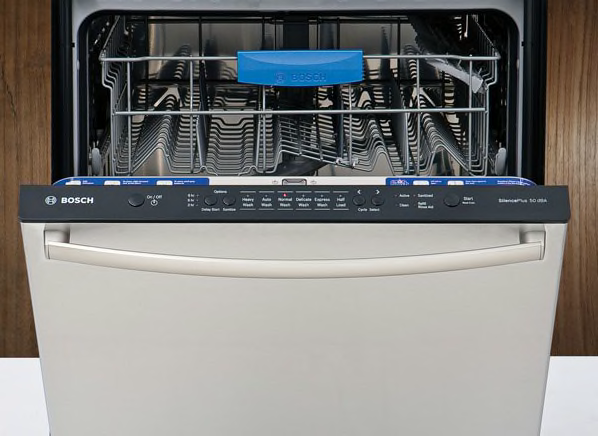 Adjustable upper rack. Most models hold cups and glasses on the top rack, plates on the lower rack, and silverware in a basket. When you can adjust the upper rack up or down an inch or so, you get more leeway to fit items such as tall glasses. The majority of models in our testls, including all our dishwasher picks, offer this flexibility. Some, including the $730 Bosch Ascenta SHX3AR7[5]UC, let you remove the rack altogether for unloading drinkware near where it's stored.

Flatware slots. Holders over the utensil baskets with slots for individual spoons, forks, and knives inserted one-by-one can seem quite a hassle when you're in a hurry to load or unload. But items held in these slots tend to come out cleaner, more thoroughly rinsed, and dryer than if they're bunched together in a way that promotes nesting of similarly shaped utensils. Most tested models, including all our picks, come with ample flatware slots.

Cycle-time indicator. Unless you run your dishwasher while you sleep, it's helpful to know how much time is left to a cycle you're running. Fewer new models, however, display remaining cycle time in hours and minutes. Some, particularly with hidden controls, display (or project onto the floor) only a light indicating the machine is running. While any indication is a plus for extra-quiet models, we'd prefer a more detailed indicator of remaining cycle time.

Check out our dishwasher buying guide if you're in the market for a dishwasher and haven't bought one in some time. Then see our Ratings of almost 180 models, including six newly tested models from GE, KitchenAid, and LG.

—Ed Perratore (@EdPerratore on Twitter)