Most useful mobile apps to take on vacation
Travelers find two types of apps most helpful
Published: June 10, 2014 08:00 AM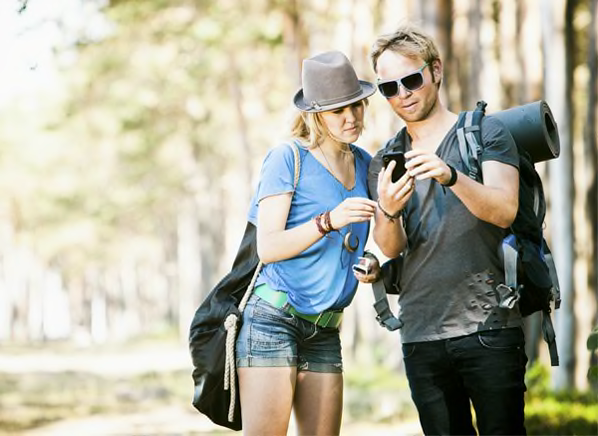 Few smart phone owners would dream of leaving that do-it-all device home when they travel—in fact, 98 percent took it along on their last vacation, according to our recent survey of more than 5,000 travelers who subscribe to Consumer Reports Online. (We're surprised even 2 percent left it home!)
Guess which types of vacation mobile apps they found most useful? Hint: Most want to know whether to carry an umbrella or sunscreen, and how to get there from here. Yep, weather and mapping/navigation apps topped the list of mobile apps most widely considered helpful by the consumers who took part in our survey.
Here's the full list:
Weather: 69% found helpful
Mapping/navigation: 69%
Finding restaurants: 37%
Social media: 29%
Tracking flights: 24%
Banking: 20%
Texting (apps such as Textnow): 17%
Sightseeing: 12%
Video/voice calls (Facetime or Skype): 9%
Source: Consumer Reports National Research Center, based on a March 2014 survey of 5,657 Consumer Reports Online subscribers who own a smart phone, tablet, laptop, or Chromebook and have traveled for pleasure in the last 12 months.
—Eileen McCooey