Make your washer and dryer last
Here's how to extend the life of the washer and dryer you have now
Published: July 21, 2014 08:00 AM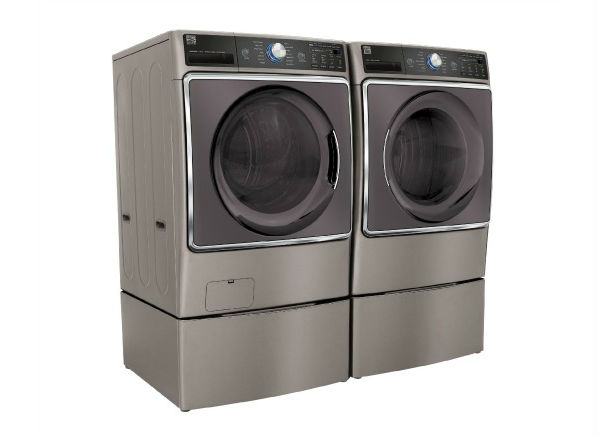 Washers and dryers are getting bigger and better and some are more expensive. Once you've made the investment, you'll want to make sure your machines perform at their best for years. Here's some tips from the experts at Consumer Reports on how to extend the life of your washer and dryer.
Make your washer last
Make sure that it's level, which helps to prevent vibration.
Remove grit from the screens where hoses attach to the water supply to improve water flow into the machine.
Use the right type of detergent and the proper amount. A surplus of suds makes the washer work harder. It can also trigger extra rinse cycles, extending wash time.
Wash larger loads rather than more frequent smaller ones to save wear and tear on the machine.
Don't overfill the washer; check the manufacturer's recommended capacity. Regularly overstuffing it could shorten its life.
Make your dryer last
Remove lint from the filter after each use to keep air flowing freely.
Check the exhaust duct periodically. As it fills with lint, the dryer may take longer to dry clothes, and that uses more energy.
Clean the exhaust duct yearly to prevent clogging and fires.
Replace plastic or foil dryer ducts. They can sag and let lint build up at low points. Metal ducts, either flexible or solid ones, are far safer because they don't sag.
Select matching washers and dryers from our tests
For more prices in every price range, read our full report "The best matching washers and dryers from Consumer Reports' tests."
—Kimberly Janeway