Find a freezer that fits your family's needs
The right freezer can help you save on grocery bills and energy costs
Published: August 08, 2014 02:15 PM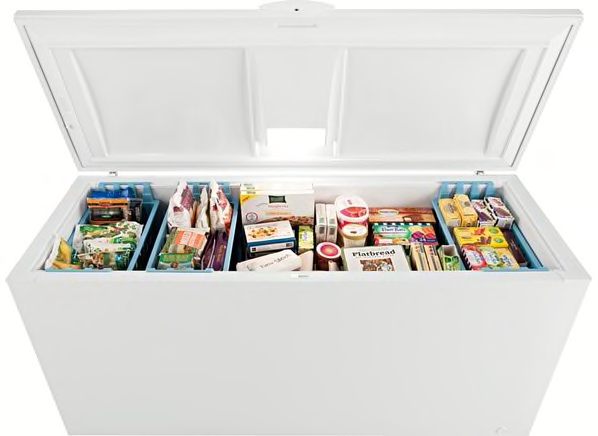 While feature-filled refrigerators get all the attention, stand-alone freezers are becoming better too. The newest models have more storage options and use less energy than earlier models, especially freezers that bear the Energy Star label. Freezers are pretty basic but there are differences. Before you shop take time to consider what size and type best suits your needs. Here are five things to consider.

Upright or chest? Upright freezers take up less floor space, and their shelves and bins make organizing and finding food easier. But those shelves also reduce usable space. Chest freezers offer the most space for the money, but organizing and retrieving items buried on the bottom can be a challenge. Some of the newer chest freezers have bins and shelves to help organize the interior.

Location matters. If you plan to put the freezer in an unheated area, such as a garage, make sure the area won't get hotter or colder than the manufacturer's specified operating temperature range.

Pick the right size. Freezers, whether chest or upright, come in four basic sizes, ranging from compact (5 cubic feet) to large (more than 18 cubic feet). Your choice should depend on available space and family needs.

Consider energy use. Although manual-defrost freezers require some extra work (you usually have to empty them to remove ice buildup every six months), you can save a lot of energy and money by choosing one of these models. Chest freezers combine low energy use with respectable temperature uniformity within their large, open cavity.

Pick the right type. You'll find both self- and manual-defrosting models. Which you choose depends on how much you value a manual-defrost models' quiet and energy efficiency over a self-defrosting models' superior convenience and temperature performance.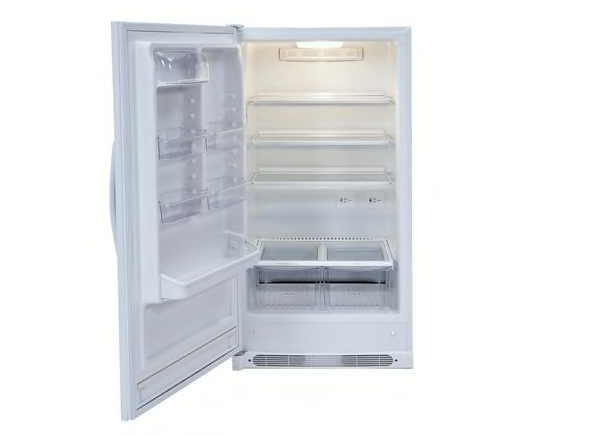 Best freezers from our tests
Most of the chests and self-defrosting uprights we tested delivered impressive temperature performance, maintaining 0° F quite evenly throughout the interior. But all of the manual-defrost upright models had trouble keeping their door shelves as cool as the rest of the interior. Here are the best from our tests.
Convertible freezer/refrigerator. If you entertain a lot, you may want to consider the Frigidaire FKCH17F7HW, $750, which is the industry's first stand-alone freezer that also doubles as an extra refrigerator. In its refrigerator mode, the Frigidaire delivered excellent temperature control and energy efficiency. As a freezer, the Frigidaire also delivered excellent temperature control, plus it's self-defrosting, so you won't have to do that task by hand.
—Adpated from Consumer Reports' Appliance Guide