5 signs your tire is kaput
Don't let these warnings catch you flat
Published: September 27, 2014 09:00 AM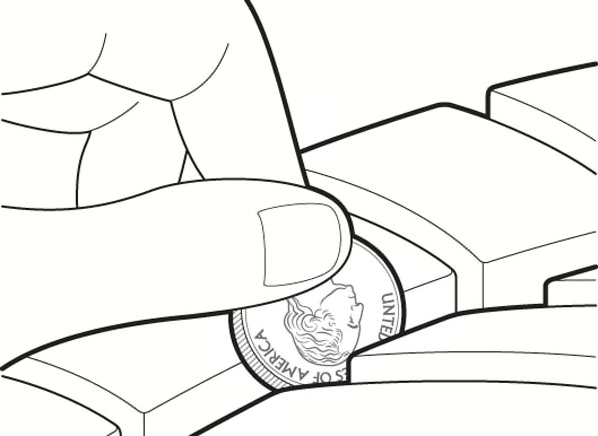 Tires usually give signs of trouble well before a blowout or flat. Here's what to look for.
1. Low pressure
Underinflation creates stress that leads to failure. Check pressure monthly.
2. Sidewall bulges or cuts
This type of damage cannot be repaired. Replace the tire at once.
3. Uneven wear
Watch for tread that's worn more on one side than the other.
4. Excessive vibration
This can be a sign of suspension, wheel, or tire damage. Have the vehicle serviced at once.
5. Worn tread
Tires are reaching retirement when the tread reaches one-eighth of an inch. Measure using a quarter, with Washington's head down in the tread. If you can see George's hairline, it's time to start shopping.
—Jim Travers