New smart watch for your car
Kia K3 watch may be a sign of the future of car-tech wearables
Published: September 15, 2014 04:00 PM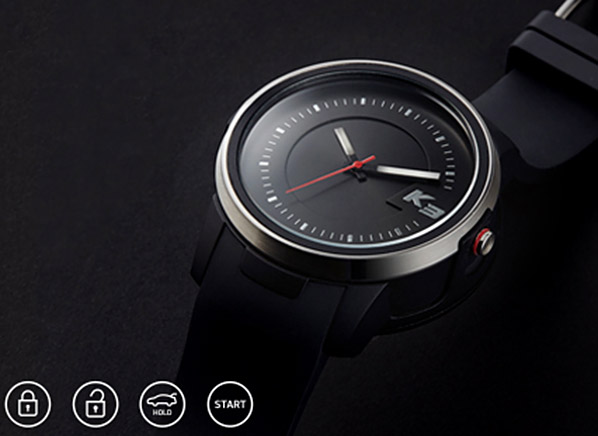 The tech world may be abuzz with news of the Apple Watch, but a timepiece half a world away may have huge implications in the automotive industry. Kia just introduced the K3 watch for the Korean market, and though it looks far more basic than an Apple Watch, it can perform some functions that a smart watch wishes it could.
The watch will be given out to the first 1,500 Korean buyers of Kia K3 (the Korean-market version of the Kia Forte) in September. The timepiece looks simple enough­­, with rubber band, stainless steel bezel, and movement by Swiss Ronda, but it operates like a remote key fob.
The wearer of the K3 watch simply walks up to a vehicle, and the watch automatically unlocks the doors. Once in the car, it operates as the proximity key, for the push-button starts. According to the company, the watch can also open the trunk and will lock the K3 when the wearer walks away.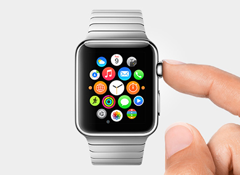 The K3 watch is not the first such foray into wearables as remote starters. There are several iPhone and Android-based aftermarket smart watch apps that can lock/unlock/remote-start a car, such as SmartStart from Viper. Clearly, there are more companies moving into this wearable car-tech space. At last week's Apple Watch announcement, BMW was named as a development partner for an Apple Watch app, though what the app would entail has not yet been released.
The K3 watch operates far differently than existing smart watch remote start apps. To start, aside from lock/unlock/stop-start operations, the K3 watch functions only as a timepiece rather than a do-it-all connected device. This may have real advantages: Smart-watch-backed vehicle remote systems require connection to the smart phone, which requires connection to the network—as does the vehicle it is trying to operate. Since the K3 watch basically has the standard key fob tech, it does not need to be on a network. In other words, the K3 watch would work if you are locked out of your car in a remote location.
It has not been confirmed whether this watch system is coming to the U.S. market, but with the growing interest in wearable technology, there could be consumer pressure for Kia to expand the rollout to far more than just the select K3 owners.
—George Kennedy