5 coolest new car products and trends
Highlights from the mega-scale SEMA aftermarket auto show
Published: November 12, 2014 04:15 PM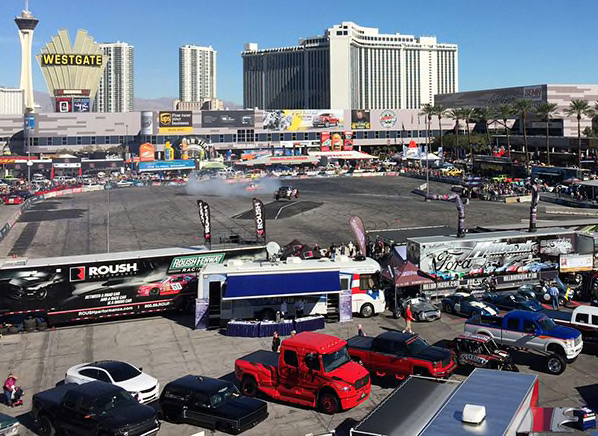 With more than one million square feet of exhibit space occupied by some 2,500 exhibitors, to say that there's a lot to see at the annual gathering of the Specialty Equipment Manufacturers Association in Las Vegas is a bit of an understatement.
It's kind of like saying you might see a slot machine during the week of SEMA. Or a guy in an Elvis suit.
Beyond the metal flake, chrome, lift kits, and low riders generously spread around Las Vegas, it's easy to spot trends at SEMA—products that weren't even there last year and now seem to be popping up in booths all over the show. Here's a look at five of the notable trends and products we saw this year.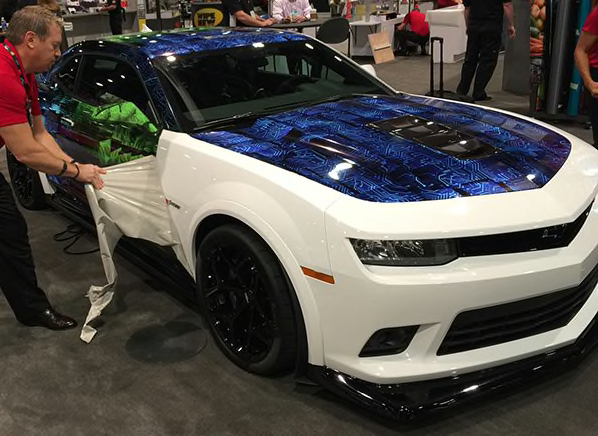 Wraps
Films are a way to customize the look of your car, or simply change the color without repainting. Not just for customizers anymore, wraps have gone mainstream. That's partly because wraps cost a fraction of a good paint job, and they can be peeled off without damage, if you'd prefer to go back to your car's original look. 3M offers a wide variety of colors, textures, and combinations, from solid colors to a carbon fiber look. A factory representative said a professional can do a whole car in 8 to 10 hours, at a cost of about $2,500 and up for the wrap and labor. Check out out the possibilities on the 3M website.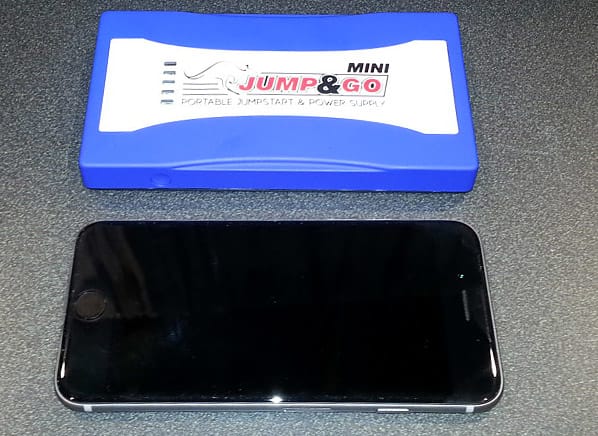 Compact battery jump boxes
Emergency jump starters that can fit in a glove compartment are a growing category, with more suppliers entering the fray and existing makers broadening their product lines. We saw at least 25 of the miniature powerhouses at SEMA this year, all of which double as phone and laptop chargers. Companies claim that these small devices can hold a charge for months. Powerall, Weego, and Whistler are among the manufacturers now offering models in different sizes, capacities, and prices. Typical of the category, the new Whistler Mini Jump & Go is about the size of an iPhone 6, and it is priced at about $75.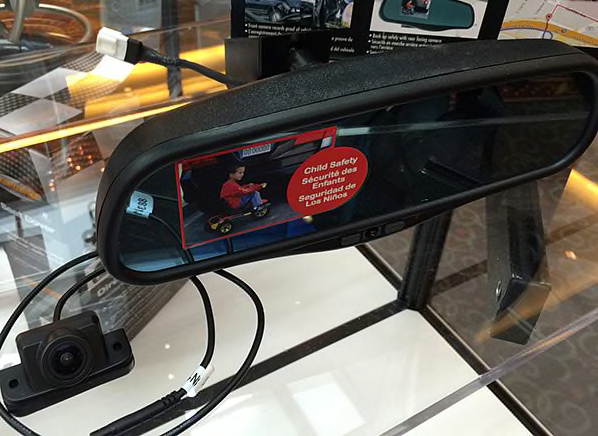 Aftermarket backup cameras
With many drivers hanging on to their cars for 10 years or more, the aftermarket industry is stepping up with ways to add newer safety equipment to older vehicles. Advent, Audiovox, Brandmotion, and Rosen are among those who showed add-on rear camera systems at SEMA. Available in a variety of styles and price points, some use a screen mounted in the rearview mirror, while others have their own screen or are compatible with a built-in screen. Prices start at around $100, with many name brand systems available in the $300 to $500 range. Professional installation is strongly recommended, which can add $100 to $150. Some of the same manufacturers also make backup sensors, and lane-departure and forward-collision warning systems.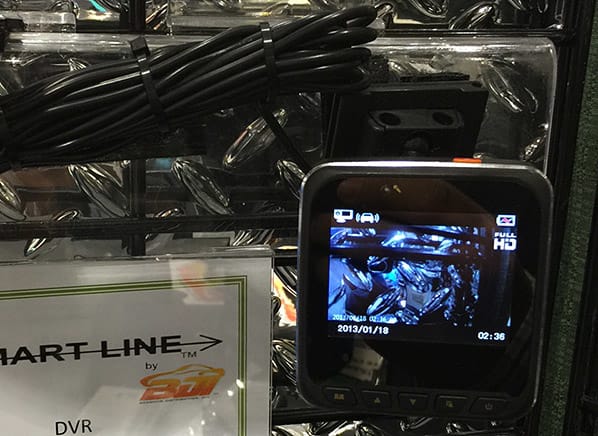 Dash cams
Already a popular accessory in other parts of the world, cameras that can record crashes and other events for playback are now appearing in the United States. Typically mounted to the dash or windshield using a suction-cup mount, cameras such as the ones we saw from DriveProof and SteelMate retain a few seconds of video before, during, and after a crash. They can also be used to capture parking lot incidents when your car is unoccupied, and a less litigious-focused option is the ability to record scenic drives for later sharing. Prices start at about $100, but check state and local laws before you buy.
3D-printed car
A fledgling carmaker, Local Motors, is aiming to have a 3D-printed car on sale in 2015—crash tested, emissions compliant, and ready to go. Given the traditional new model development period of five years or more from an established automaker, that's especially impressive. In fairness, not all of the Strati shown at SEMA was printed—some components such as the engine were outsourced, and the car is rather basic. Still, Local Motors is off to a good start. The Strati went from conception to construction in about six months, and the car it showed at SEMA was built in two days. Other benefits of 3D printing are being able to quickly make improvements to the design, localized production, easy recyclability, and production costs low enough that Local Motion says the Strati will be priced between $18,000 and $30,000.
See our complete SEMA show coverage.
—Jim Travers