Groups call for strong consumer rights agenda
Consumers Union and other organizations ask lawmakers to stand up for consumers
Published: January 16, 2015 07:15 PM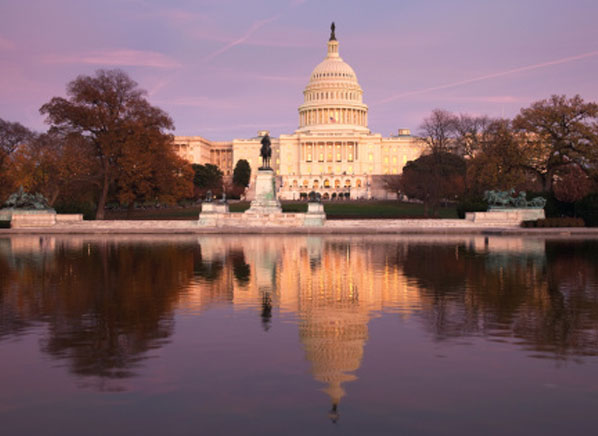 A brand-new session of Congress is underway in Washington, D.C., while President Obama is rolling out a series of policy proposals in advance of his State of the Union address later this month.

Meanwhile, Consumers Union, the policy and advocacy arm of Consumer Reports, and seven other national consumer organizations wrote Congress and the White House to urge them to support a comprehensive agenda for consumer rights and ensure that Americans are getting a fair shake in the marketplace. In addition to Consumers Union, the participating organizations are Consumer Action, Consumer Federation of America, National Association of Consumer Advocates, National Consumers League, National Consumer Law Center, Public Citizen, and U.S. PIRG.

The groups put forth a list of top priorities called. "A Robust Agenda for Consumers" (PDF), which covers several key areas of concerns:

Ensuring that laws designed to curb abuses by credit-card companies and Wall Street are not weakened, while upholding the Consumer Financial Protection Bureau, the watchdog created to crack down on predatory financial schemes and other rip-offs.
Continue reforms to make health care more affordable, accessible and safe.
Oppose efforts by industry to roll back regulations that protect the safety, health, and financial stability of consumers.
Support and fully implement reforms for safer food, automobiles, and consumer products.
Protect clean-air laws and help provide consumers with affordable and sustainable energy options.
Approve strong net-neutrality rules to keep the Internet open and accessible.
Improve consumers' legal rights and keep legal avenues open to all consumers.
Promote greater competition and consumer choice in the marketplace.
Support fair trade and ensure that international trade pacts raise, not diminish, consumer standards.
Make sure the voice of every American can be heard at all levels of government by reducing the influence of money in politics.
The groups wrote to members of the House and Senate: "We know the challenges ahead are great, but this is a critical moment for American consumers and the country at large. The financial crisis of 2008 made it brutally clear how damaging lax oversight can be for individuals and the economy. Now is not the time to turn back the clock on consumer protections and advances."

In their letter to President Obama, the groups wrote, "[W]e . . . urge you to ensure that gains made on behalf of American consumers remain in effect and, where appropriate, strengthened. The safety of the food we eat, the products we buy, the healthcare we receive and the financial services we choose depend up it. By working together and helping consumers make more informed decisions, we want to continue to build an influential consumer movement that will be a force for change."
This feature is part of a regular series by Consumers Union, the policy and advocacy arm of Consumer Reports. The nonprofit organization advocates for product safety, financial reform, safer food, health reform, and other consumer issues in Washington, D.C., the states, and in the marketplace.
Read other articles in our Policy & Action series.