Runners and golfers, Epson has your wearable devices
With its new Runsense trackers and M-Tracer golf clubs, the venerable company is diving into exercise technology in a big way
Published: January 06, 2015 10:00 AM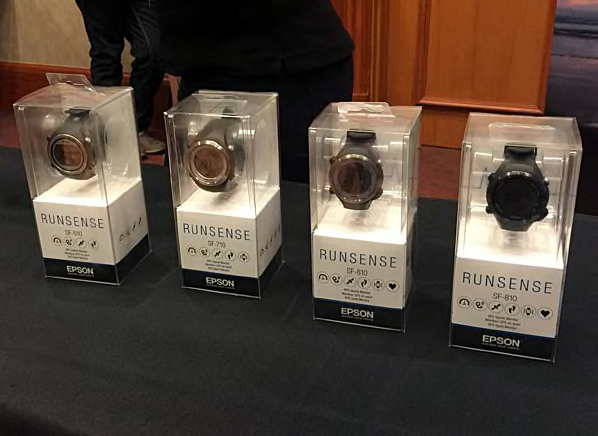 Yesterday at CES 2015, Epson company vice president Rajeev Mishra introduced Epson Active, the company's product umbrella for sports, fitness, and health wearables. The category includes Runsense GPS sports and running monitors and M-Tracer golf swing analyzers.
Designed for serious runners, The Runsense wrist-worn sports monitor delivers precise performance data, according to the company. They tout that it takes 35 different measurements—including continuous heart rate, distance, pace, laps, intervals, speed, and calories burned—directly from the wrist. You can use the data to monitor, improve, and compare your workout performances. Expect these to ship in Q2 in three different designs: the SF-510, SF-710, and SF-810. They will range in price from $250 to $350.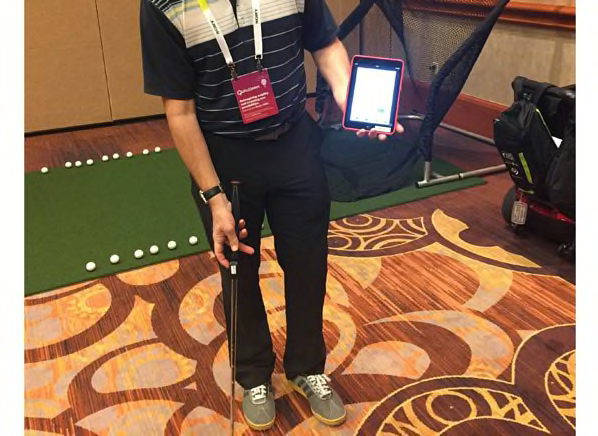 Epson also unveiled the M-Tracer MT500GII Golf Swing Analyzer, which is designed to help, regardless of your skill level, improve your game by analyzing your swing. The M-Tracer attaches to your club's grip, then captures and sends data to an iOS or Android device. Its sensors calibrate your swing and provide a complete breakdown, with specific, real-time information. Its companion app shows your full swing path in 3-D; you can rotate the view and compare your swing against that of a pro-level golfer or your own past efforts. Look for the M-Tracer in March, at a retail price of $300.
—Carol Mangis


Click on the image above to find all of Consumer Reports' coverage from CES 2015.