10 cheap products and tricks for spring cleaning
Some time-tested tips from the experts at Consumer Reports
Published: March 17, 2015 06:00 PM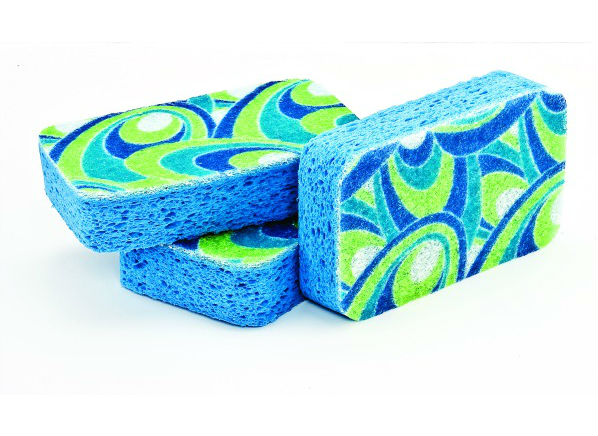 Stocking up on all kinds of cleaners can give you sticker shock at the grocery store checkout. But you can make your house sparkle for less by relying on some homespun cleaning tricks that have stood the test of time. Here are 10 ways to save money as you do your chores plus some affordable cleaning products from Consumer Reports' tests.

Go halfsies. When you buy a box of sponges or scouring pads, cut them all in half. Presto! You've automatically slashed your costs by 50 percent. The same trick also works for dryer sheets.

Banish dust with diapers. Old diapers make great dust cloths that won't scratch surfaces. Our experts prefer diapers with an 8-ply thickness in the center and 4-ply on the sides. Fold the diaper in thirds so that it fits nicely in your hand. When one side gets dirty, refold to expose a clean surface. Diapers are soft and lint-free, and they can be reused again and again.

Raid your tool box. If your shower tiles look grungy because of hard-to-remove soap scum, skip the pricey bathroom cleaners. Instead, try scraping off the film with a plastic putty knife. It's gentler than abrasives, too.

Instantly brighten interiors. Living room looking a little dingy? Dirty lightbulbs could be the culprit. Make dusting fixtures part of your regular cleaning routine. (Just wait until they're cool first!)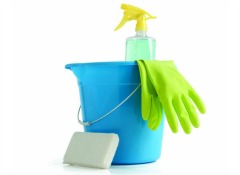 Keep outdoor dirt out. A doormat at every entrance can reduce incoming dirt and dust by up to 80 percent. That means less frequent dusting, vacuuming, and carpet shampooing. For added protection, place one inside the door in addition to the one outside to capture the grit that can damage hardwood floors.

Sponge off pet hair. Instead of going through reams of lint rollers, try a damp sponge to remove pet hair from upholstery. Sponges are also great for getting into corners and crevices.

Sock it to plants. Ditch the disposable dusting cloths. Instead, dampen a cotton sock with water, and wear it like a glove to gently dust leaves.

Towel off granite countertops. For sticky gunk, wet a rag with hot water, then put it over the spot for a few minutes. The heat will loosen the stuff so that you can wipe it up.

Boil away clogs. Pour a gallon of boiling water down your tub and sink drains weekly. That will clear grease and soap buildup without the need for caustic chemical cleaners.

Take a shine to copper pots. Cut a lemon in half, sprinkle it with salt, and rub it on copper and brass pots to remove tarnish and restore sheen.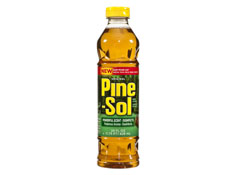 Bargain cleaners from Consumer Reports' tests
All-purpose cleaners: Pine-Sol Original liquid, $2.48 a bottle.
Paper towels: Bounty Giant, $2.24 per 100 square feet
Dishwasher detergent: Member's Mark Ultimate Clean (Sam's Club), 10 cents per load
Dish liquid: Ajax Lemon Dishwashing Liquid, $2.10 a bottle
Powdered cleaner: Comet With Bleach, $1.25 a carton
Laundry detergent: Member's Mark Ultimate Clean (Sam's Club), 12 cents per load
—Adapted from ShopSmart magazine