How clean is your supermarket?
Here are the grocery store chains that shine and those that, well, don't
Published: April 13, 2015 09:00 AM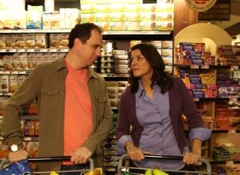 Cleanliness can reveal a lot about a store, its management, and the chain's commitment to overall excellence. A scruffy store doesn't necessarily mean a grocer is lax about hygiene, but it raises understandable concerns at a time when food safety is clearly on the mind of many shoppers. A less-than-sparkling shopping environment is also a key reason why many Consumer Reports subscribers who participated in our latest supermarket survey gave the heave ho to a particular grocer. So there's a lot at stake.
While only 5 percent of respondents were dissatisfied with their stores' cleanliness—and most of the 68 chains in our survey earned above-average scores—readers chided five grocers as subpar.
The list below identifies the supermarkets at both ends of the spectrum, based on shoppers' response to the question: How satisfied are you with the cleanliness of your store?
| | |
| --- | --- |
| Top | Bottom |
| Wegmans | Pathmark |
| Publix | Walmart Supercenters |
| Trader Joe's | Country Market |
| Raley's | A&P |
| The Fresh Market | Waldbaum's |
| Hy-Vee | |
| Whole Foods Market | |
| Harris Teeter | |
—Tod Marks
Check out the results of our latest supermarket study for the inside story on America's supermarkets. Subscribers can click here to access the full Ratings. There's plenty of free advice in our Buying Guide, too.