Recommended coffeemaker falls from grace
After consumers complain, Consumer Reports retests a Mr. Coffee
Published: June 09, 2015 11:30 AM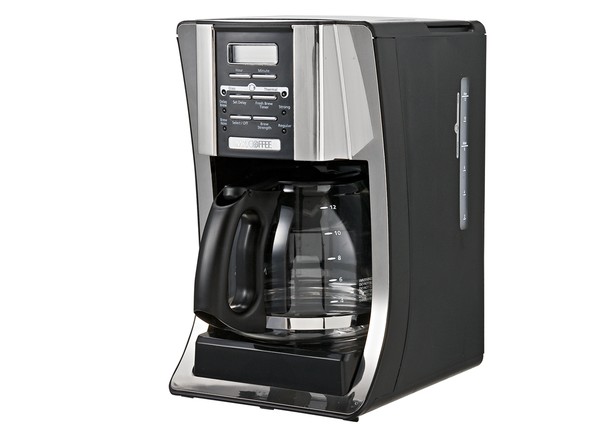 After Consumer Reports tests a product, our job isn't over. Product pros continue to monitor the user reviews on our website, especially for our top-rated models. That's why we took another look at the Mr. Coffee BVMC-SJX33GT, at $40 it was our only CR Best Buy among carafe-style drip coffeemakers. Readers questioned whether the model's brew-strength setting actually worked, so we bought two new models of the coffeemaker for retesting.

Mr. Coffee claims that the brew-strength feature "pumps up a stronger flavor if you like it bold-tasting." The brewing process lengthens when the machine is on this setting, so it certainly seems that something different is happening. But when we tested the coffee two ways, it was difficult to tell coffee made on the normal setting from coffee made on the strong setting.

In the first test, we used a coffee refractometer to analyze how coffee brewed with and without the strong setting compared in its percentage of dissolved solids—one measure of coffee richness. And the bold coffee didn't necessarily differ in the level of dissolved solids. Our second test was a blind taste test conducted by our staff sensory panel. They sampled coffee made on both settings, but couldn't conclusively identify the bolder coffee in terms of taste.

Using our full suite of coffeemaker tests, we continued to put the Mr. Coffee BVMC-SJX33GT through its paces. That's when the real surprise came. In our brew-performance tests for temperature and brewing duration, the one-time champ fell short of maintaining the industry-standard temperature of 195° to 205° F for five to six minutes, the time and temperature it takes to brew optimal coffee.

Because the new models of the Mr. Coffee BVMC-SJX33GT no longer measure up, it is dropping in our Ratings from a recommended model to lower in the pack. Consider it a win for consumer feedback and a reminder that we are listening.
Need a new coffeemaker?
More than a dozen machines in our coffeemaker Ratings of 75 drip coffeemakers meet industry standards for brew performance. Also see our coffeemaker Ratings of more than 30 single-serve, pod machines, and check out our coffeemaker buying guide.

—Ed Perratore (@EdPerratore on Twitter)