Why marijuana stocks might go up in smoke
Cannabis companies are rife with problems. For now, investors would be wise to just say no
Published: June 28, 2015 06:00 AM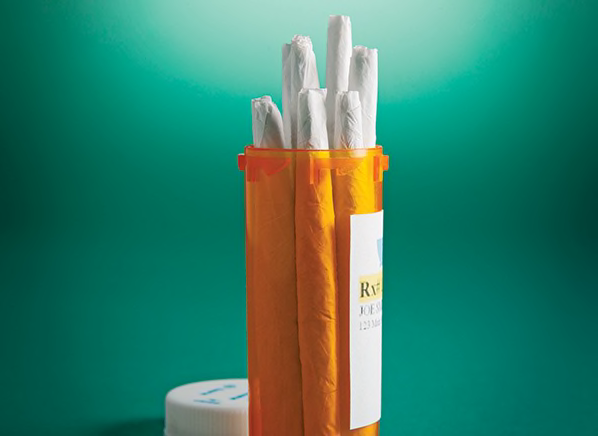 If you're like many investors, you always have an eye out for the next big growth market. If you can get in early, you might be able to profit handsomely—maybe even make a killing. For many, the market for marijuana stocks, much like the market for tech stocks in the early 1990s, seems to offer such an opportunity.
The main reason is that the marijuana market is growing rapidly. Over the past year, retail sales in Colorado alone generated about $700 million, almost half of which came from sales of medical marijuana. Cannabis is now legal in four states, with perhaps five more planning to join them in 2016. Twenty states allow the use of medical marijuana. It seems clear that the trend will continue and that marijuana will become a multibillion-dollar industry.
Dozens of cannabis companies have sprung up as a result of a wave of legalization and decriminalization. Investors can now bet on them through so-called marijuana stocks—and do they ever. When laws legalizing marijuana in Colorado and Washington state went into effect, shares in many of those companies soared.
But it wasn't long before they came crashing down. The harsh reality is that if you buy shares in pot stocks today, your investment stands a good chance of fizzling out.
Wild west of capitalism
Part of the reason has to do with how marijuana stocks, also known as penny stocks, trade. Medical Marijuana (ticker: MJNA), Cannabis Science (ticker: CBIS), and GrowLife (ticker: PHOT), to name a few of the largest, trade on the over-the-counter market. The companies that register them are subject to almost no listing requirements and are barely regulated by the Securities and Exchange Commission or the Financial Industry Regulatory Authority (FINRA). (A number of legitimate foreign firms are on the OTC market for reasons of convenience, but that's another story.) Those companies don't have to file reports with the SEC, so reliable information about their income statements and balance sheets can be difficult for investors to come by.
That makes the OTC market a kind of Wild West of capitalism and a great place for con artists to run "pump and dump" schemes, luring investors into stocks with promises that the market for marijuana will soon be worth billions of dollars. As investors pile in to buy the shares, the stock prices rise. Then the con artists sell their shares for a profit while small investors watch their holdings disappear as the stock plummets.
Trading halts on pot stocks
Such behavior led the SEC to put temporary trading halts on five of the better-known marijuana stocks last year: Fusion Pharm (ticker: FSPM), Cannabusiness Group (ticker: CBGI), Advanced Cannabis Solutions (ticker: CANN), Petrotech Oil and Gas (ticker: PTOG), and GrowLife. The reasons included doubts about the accuracy of financial information, potentially illegal sales of securities, and market manipulation.
Another problem: Some of the people who run the companies have less than stellar backgrounds. Medical Marijuana in San Diego, for example, was founded by Bruce Perlowin, who spent nine years—from 1983 to 1991—in prison for smuggling marijuana into San Francisco from Colombia. And a board member at the company was arrested for possession in Alabama in 2013. Perlowin is now CEO of Hemp, based in Las Vegas, which would like to become a leader in the industrial hemp industry.
Another pot executive, Michael Llamas, the former president of Medical Marijuana, was indicted by a federal grand jury in 2013 for his involvement in mortgage fraud that caused $10 million in losses. He has pleaded not guilty.
Given that many marijuana companies have dubious financial records and questionable management, and that they're influenced by con artists, it's surprising that any investor would be interested. Yet there continues to be considerable interest in the subject on Internet forums and a bevy of activity. Some stocks, such as Cannabis Science, trade more than a million shares per day. Even GrowLife, which went from 50 cents per share to 3 cents before the SEC temporarily halted trading, has an average daily trading volume of 1.6 million shares.
But investors shouldn't be fooled into thinking that they can handle the risk just because the penny stocks trade for, well, pennies. They also shouldn't be swayed by the incredible gains the companies have had because their losses were equally incredible. Wait to see whether marijuana is legalized at the federal level. If that happens, there will be legitimate publicly traded companies in which to invest.