Built-in refrigerators that are worth the money
Miele tops other big names in Consumer Reports' tests
Published: July 31, 2015 03:30 PM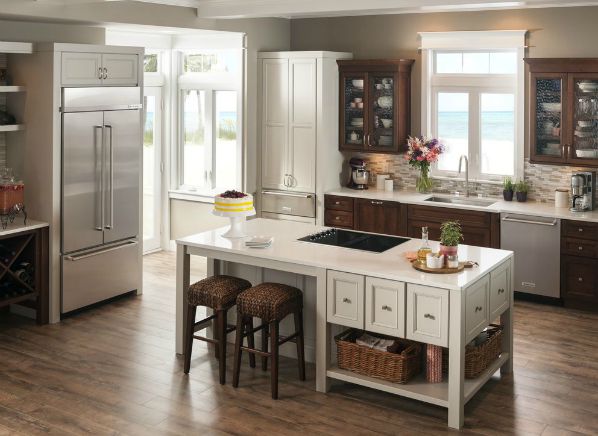 A built-in refrigerator is a serious investment, costing between $7,000 and $10,000. That's why Consumer Reports doesn't test them as frequently as standard refrigerators (remember, we buy every product we test off the shelf or showroom floor, just like any consumer). But we made room in our budget to test about a dozen new built-in models, from familiar names like Sub-Zero and Viking, as well as some newcomers. There's a lot happening in the category, including improvements in design, performance, and efficiency. We also found that you can spend all that money and end up with less-than-stellar results. Here are the details on some new models we added to our Ratings of dozens of built-in refrigerators.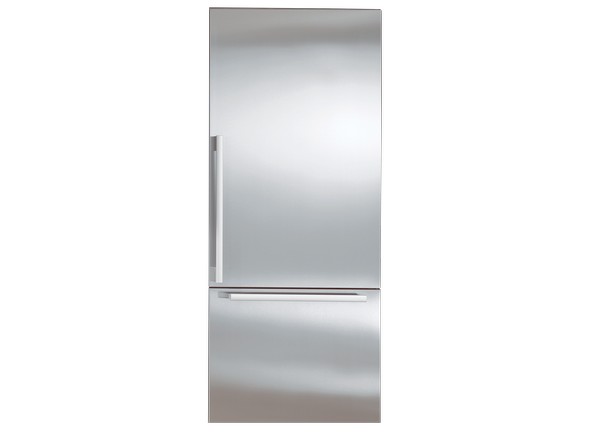 Miele makes it mark
The German manufacture is well known for vacuums and dishwashers, but Miele is relatively new to the built-in refrigerator category. It didn't waste any time taking over the top spot in our Ratings. The Miele MasterCool KF1903SF, $8,600, combines superb temperature control with whisper-quiet operation. The 36-inch-wide bottom-freezer also has some nice features, including spillproof shelves, touchpad controls, and a smudge-proof stainless steel finish. If you're dealing with a smaller space, say an urban kitchen, the 30-inch-wide Miele MasterCool KF1803SF also earned solid marks in our tests, though it just missed our recommended list.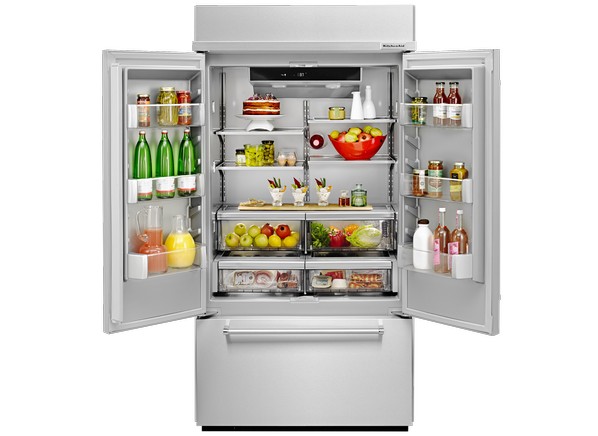 Whirlpool shows its worth
KitchenAid and Jenn-Air, two premium brands owned by Whirlpool, help round out our recommended list. They're especially worth considering if you like the look and convenience of French-door styling. The KitchenAid KBFN502ESS, $9,000, offers superb temperature control, efficiency, and quietness, plus a unique platinum interior and soft-close doors. The Jenn-Air JF42NXFXDE, $8,500, offers similar performance and the option of integrated paneling, for homeowners who want match their refrigerator to the surrounding cabinetry.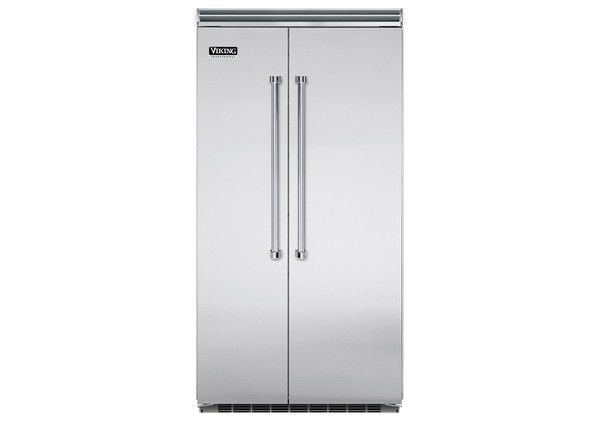 Viking pivots
Viking, which invented the pro-style appliance category in 1987 with its launch of the first restaurant-grade range, was acquired in 2013 by the Middlebury Corporation. The new Viking VCSB5423SS side-by-side has some unique features, including moisture-controlled drawers, a first for the category. And the unit's Plasmacluster Ion Air Purifier filtration system, which in our past tests was a big energy draw, didn't pose any problems this time around. But at $10,160, the refrigerator is pricey, even by built-in standards, and its overall score, though very good, is well below our top performers.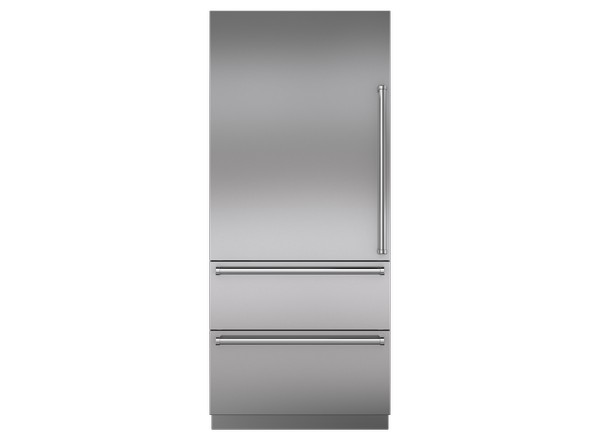 Sub-Zero gets basic
The Sub-Zero IT36CI, $7,600, has a middle drawer that can be handy for storing snacks and other items you reach for often. But that's about the only convenience feature on the 36-inch-wide refrigerator—no spillproof shelves, no gallon door storage, no temperature-controlled deli bin. The model did do well in our performance tests, and of course it has the style and name recognition of the Sub-Zero brand. But there are better Sub-Zeros to choose from in our built-in refrigerator Ratings.
—Daniel DiClerico (@dandiclerico on Twitter)