The best big gas grills for cooking for a crowd
Make room on your patio for these top-performing large grills
Published: July 02, 2015 09:30 PM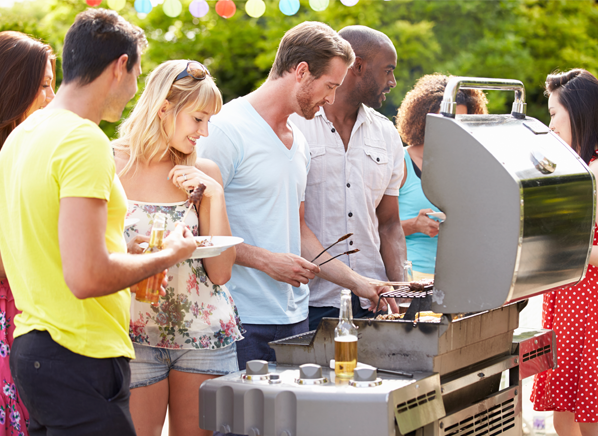 Midsized gas grills are the biggest sellers but when it comes to cooking for a crowd only a large grill will do. The biggest grills in Consumer Reports' tests have room for 28 burgers or more and take up as much space as a couch. You can find our top large grill at Home Depot for only $350. Here's the drill on our best big gas grills.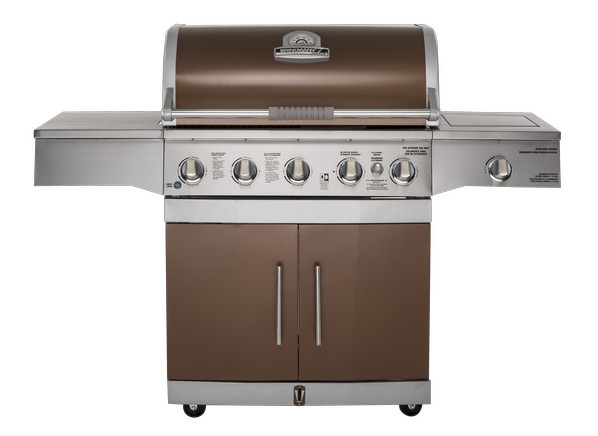 This top-rated large grill offers fast, even preheating and superb low-heat and high-heat cooking. Indirect cooking was very good but the temperature range is just good. An electronic igniter fires it up and a gauge lets you keep an eye on how much fuel remains. Use the side burner to sear steaks. Lighted controls and a pullout grease tray are nice extras, and so is the lifetime burner warranty.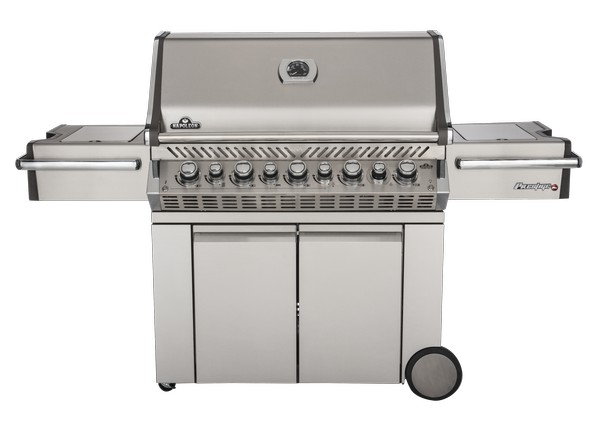 The most expensive of the recommended large grills, the Napoleon also has the biggest cooking area. There are five main burners and stainless-steel grates. Temperature range was superb, and so was low heat and indirect cooking. Preheating was fast and even and high heat was impressive. Features include a side burner, utensil hooks, lighted controls, lighted cooking area, rotisserie motor and spit, slide-out tank tray, towel bar, cutting board, and bin.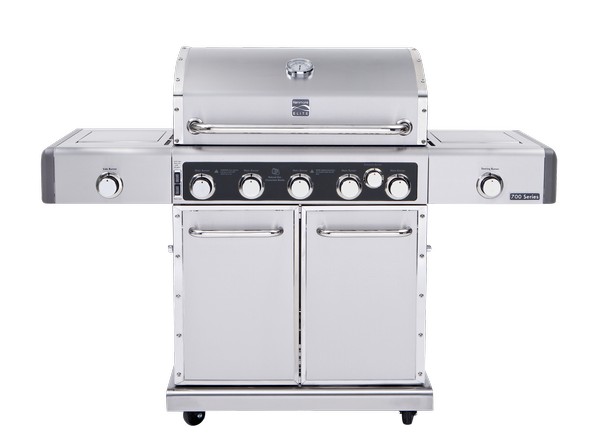 This Kenmore has five main burners, a side burner, and utensil hooks, lighted controls, lighted cooking area, and rotisserie motor and spit, and those are some of the reasons it costs more than some large grills. It offers fast,even preheating, impressive temperature range, superb low and high heat, and impressive indirect cooking. Grates are stainless steel. The Kenmore 16156, $620, is similar at one-third the price.
Don't need a big grill?
If your yard isn't the center of neighborhood barbecues, consider a small or medium grill. Here are the top three of each size from our tests. For more great choices, see our full gas grill Ratings and recommendations.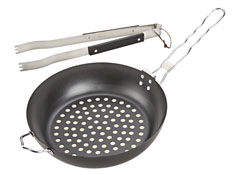 Medium gas grills (18 to 28 burgers)
Small gas grills (18 burgers or fewer)
—Mary H.J. Farrell (@mhjfarrell on Twitter)