The cheapest gas can be trouble for outdoor gear
Consumers are confused about ethanol blends, says trade group
Published: July 31, 2015 08:00 AM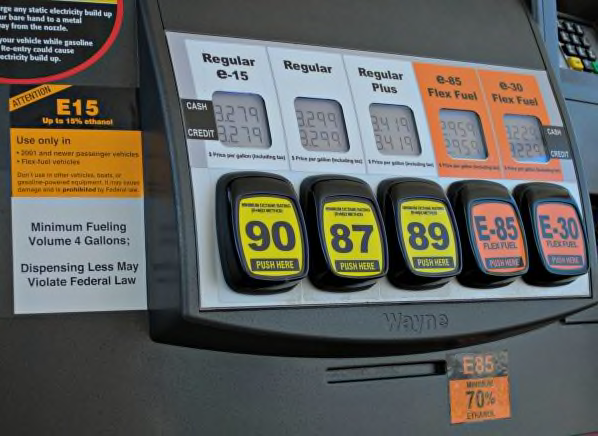 The price you pay for gas may be what gets you to the pump but when it comes to choosing the right fuel for your mower or other outdoor power gear, there's another number you should pay attention to—the ethanol content. Most gasoline now contains 10 percent ethanol (E10). But you may see higher blends such as E15, E30, E50, or even E85 percent ethanol gas. The higher blends are often cheaper than E10 but don't be tempted to buy them for your outdoor gear as any blend with more than 10 percent ethanol can damage your small engine, costing you more in the long run.

This may become more apparent this summer as mowers and other equipment sit idle because it's either too hot and dry or too rainy and wet to do yard work. Gasoline left sitting in a mower, generator, or anything smaller than a lawn tractor can gum up or "varnish" into a thick goo, especially if the gas hasn't been mixed with a fuel stabilizer. Ethanol draws water from the gas and can crust up. This makes plastic and rubber parts brittle and freezes up linkages in the carburetor. Some stabilizers are specifically designed to counteract these effects but routine use helps by keeping fuel circulating.

The best way to avoid this problem is to buy gas with as little ethanol as possible but the Outdoor Power Equipment Institute, the industry's trade group, says that's not always easy as more blends become common at the gas station. These range from E15, permitted for cars newer than 2006, to E85 (for Flex Fuel vehicles), with some choices in between. Mixes higher than E15 make small engines run hotter, reduce their life, and can even be dangerous.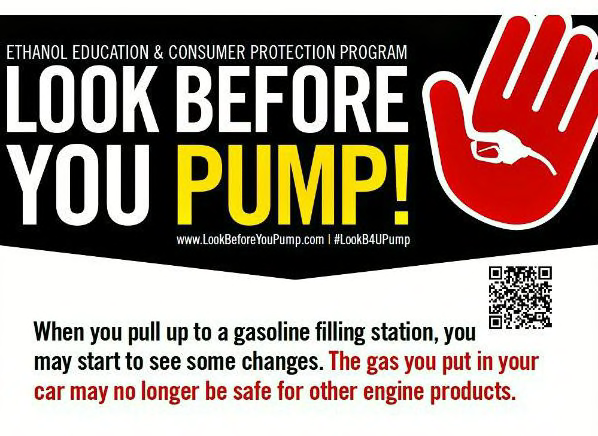 In recent surveys conducted for the OPEI, 63 percent of respondents said they use the least expensive grade of gas whenever possible and 48 percent of respondents said they fill their gas cans with the same fuel they put in their car. Less than half said they notice the tiny warning label the Environmental Protection Agency says is adequate to warn outdoor-gear owners about E15; fewer still say they notice the ethanol content of what they're pumping. "The research shows that the American public is woefully unaware and uneducated about ethanol blended fuels, and how to use them," says Kris Kiser, CEO and President of OPEI.

So what to do? The OPEI recommends that the EPA require stronger wording on labels posted at the pump. Instead of the word "attention," they recommend using "warning" or "caution" to help consumers avoid misfueling. And in its campaign called "Look before you pump," the OPEI gives the following tips to protect your investment:
Understand which fuel is appropriate for your equipment.
Read the equipment's operating manual for specific fueling requirements.
Check the ethanol content and ensure it is the right fuel for your engine.
Need some new outdoor gear?
A gas-powered product that won't start most likely has a fuel issue, and a trip to the shop—followed up by better upkeep—can be cheaper than buying new. But if you're already in the market, see our Ratings and buying guides for mowers and tractors, string trimmers, leaf blowers, chain saws, and generators.

—Ed Perratore (@EdPerratore on Twitter)