How to handle hunger after your exercise routines
Some easy tips, and a bit of planning, can keep you on track
Published: August 31, 2015 02:00 PM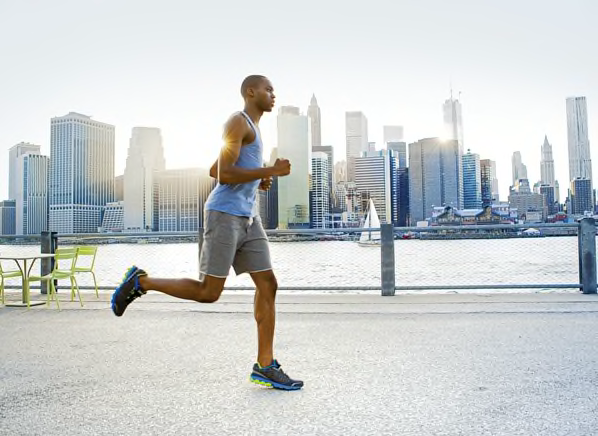 Q. I feel so hungry after my workout routines. Is there any way to prevent that?
A. Make sure you're fueled up and hydrated before you begin, says Marjorie Nolan Cohn, a registered dietitian and personal trainer based in New York. "A piece of fruit may be enough before a half-hour walk," she says. But before a longer or more strenuous routine, try a small meal (at least 2 hours in advance) that combines protein with a complex carbohydrate, such as yogurt, peanut butter, or lean turkey on a slice of whole grain bread or crackers, plus a piece of fruit. That will give you energy without a lot of extra calories. (See our report on the heathiest snack bars.)
Taming post-exercise hunger
What do you do to avoid over-eating after a workout? Share your tips below.
Also don't forget to make water an integral part of your workout routines. Drink before, during, and after exercise. "Thirst can feel like hunger," Cohn explains. "Have 16 to 24 ounces in the hour or two before exercise, then sip more throughout your workout and afterward."
You could also time your workout routines so you eat your next meal soon after you finish. "When you're trying to lose weight, hunger can be stressful," Cohn says. "Instead of denying it or being afraid of it, coordinate exercise so you can satisfy it."
Finally, it's important to understand that some research suggests exercise increases hunger more in some people than others. A study conducted at Australia's Queensland University of Technology and published in 2009 found that when 58 overweight and obese men and women were put on a 12-week exercise program, some of the participants' hunger increased by as much as 38 percent—and their food intake rose by 164 calories a day. As a result, the researchers noted, performing regular workout routines might not always result in weight loss.