The fight for safer ground beef
Join Consumer Reports' efforts to help make U.S. beef safer
Published: August 24, 2015 06:00 AM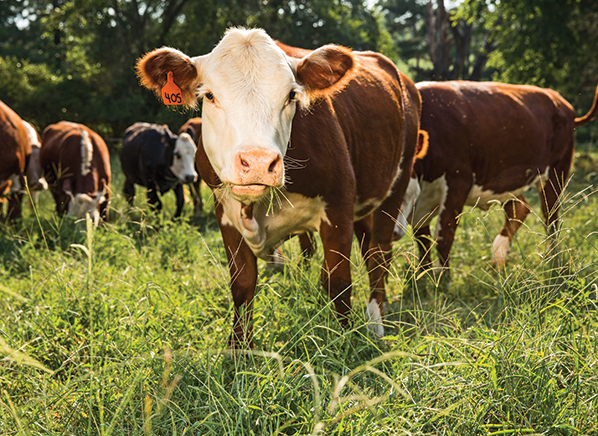 Improvements in the way U.S. beef is labeled, processed, and inspected can go a long way to making beef safer. Consumer Reports' recent tests of bacteria in ground beef revealed worrisome levels of contamination. (Read "How Safe Is Your Ground Beef" for all the details.) Consumer Reports believes the government should do the following:
1. Beef up inspection practices
By law, meat slaughter and processing plants are subject to continuous inspection by the government. But due to staff cuts, one inspector may shuttle between a dozen or more plants. The Department of Agriculture should ensure that every plant has a dedicated inspector. In addition, the USDA conducts periodic random sampling for toxin-producing E. coli and salmonella, but the plants are given notice at least a day in advance for those inspections. That practice should stop because it gives the plant a chance to make changes that improve their test results temporarily.
2. Protect the public from salmonella
E. coli O157:H7 and other toxin-producing strains of the bacteria are considered adulterants, which means it is illegal to sell raw ground beef that tests positive for them. Salmonella is different—beef passes inspection if up to 7.5 percent of the samples tested are contaminated with the bad bug. The USDA should ban the sale of beef with disease-causing, anti­biotic-resistant salmonella.
Are you concerned about beef safety?
3. Prohibit chicken waste in cattle feed
Cattle in feedlots are sometimes fed waste from the floors of chicken coops, which consists of spilled chicken feed and manure. Because chicken can be fed cattle waste, there's a risk that spilled feed could transmit mad cow disease when it's fed back to the cattle. And chicken manure can carry salmonella and other bacteria. The advocacy arm of Consumer Reports, together with other organizations, asked the Food and Drug Administration to stop that practice in 2009, but the agency has not taken action.
Want to stop antibiotic use in healthy animals? There's a bill in Congress to do just that. We'll help you contact your member of Congress at ConsumersUnion.org/MeatWithoutDrugs.
4. Crack down on the 'natural' label
In June 2014, we filed a petition with the USDA and the FDA to ban use of the natural label on meat because it is misleading. According to a 2014 Consumer Reports national survey, 60 percent of consumers believe meat labeled "natural" was raised without antibiotics and that the animal wasn't given artificial ingredients in its food; 68 percent think it means no artificial growth hormones. None of that is true. The word "natural" can be used on packages of beef from cattle that were raised on a feedlot, fed genetically modified grain or grain grown with pesticides, or given antibiotics or hormones.
5. Expand humane treatment to the requirements for "organic" labels
In our survey, more than half of consumers think "organic" means that animals go outdoors and have plenty of indoor space, too. Although these cattle must have access to pastures for most of their lives, they can still be sent to feedlots before slaughter.
6. Ban antibiotic use for disease prevention
This practice leads to antibiotic resistance and makes the drugs less effective for treating infections in people. Sick animals should get antibiotics, but producers should improve living and sanitary conditions to prevent illness.
Editor's Note:
Funding for this project was provided by The Pew Charitable Trusts. Any views expressed are those of Consumer Reports and its advocacy arm, Consumers Union, and do not necessarily reflect the views of The Pew Charitable Trusts.

This article also appeared in the October 2015 issue of Consumer Reports magazine.