When you shop through retailer links on our site, we may earn affiliate commissions. 100% of the fees we collect are used to support our nonprofit mission.
Learn more.
The iPhone 6s and iPhone 6s Plus announced by Apple today aren't dramatically changed from their pre-"s" versions—at least on the outside. But with upgraded displays and cameras, the new phones seem to adding capabilities introduced with limited success to Android phones in recent years. As so often happens, Apple's execution promises to be better than its competitors—though we'll want to do our own lab tests before we pass judgment.
The new iPhones, which come in Silver, Gold, Space Gray, and Rose Gold will be avavailable in 16GB, 64GB, and 128GB storage capacities. Preorders begin on September 12. The company also introduced a revamped Apple TV, and we have hands-on impressions of the phones and the new, 12.9-inch iPad Pro.

Key iPhone 6s and 6s Plus features
3D Touch display. This new twist on multi-touch display takes into account how hard you press on the screen, and for how long. This lets it perform an impressive array of tasks, without backing out of an app. For example, a light touch on an email in an inbox provides a preview of the message inside—release it, and the message will recede. Firmer presses can launch apps or let you peek at attachments, without taking you out of the e-mail.

This feature echoes the app previews you can perform on a Samsung Note smartphone by hovering its S-Pen stylus over an e-mail, video, or calendar appointment. But the iPhone's gesture interpretation seem far more convenient, and appear to let you do more. For instance, while viewing an e-mail, you can delete it, forward it to a friend, or take further actions with just a swipe of your finger.

3D Touch screen makes multi-tasking easier, too. When you're juggling several apps at once you no longer have to back out of the application to view your choice of open apps. With the 3D Touch display, you can simply shuffle among them by swiping you finger left or right as though they were a deck of cards.
One thing longer-term hands-on tests will determine is whether 3D Touch will prove to be over-sensitive by responding to accidental touches when the phone is in your hand.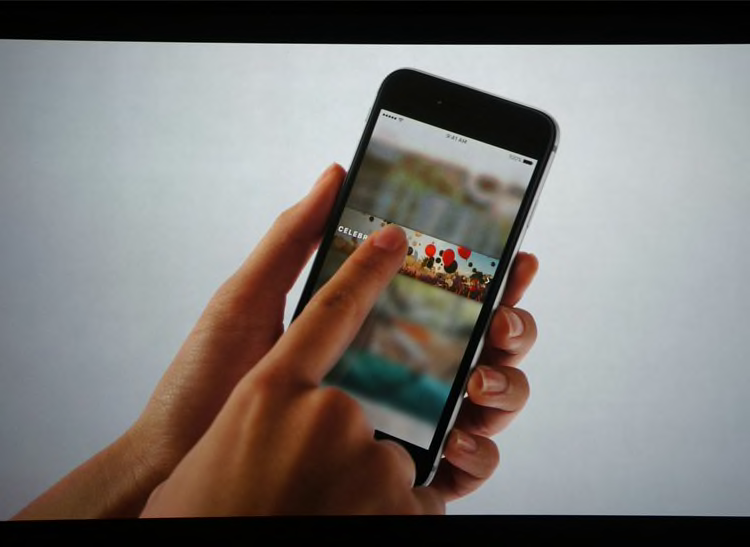 Mega-sharp camera. Apple bumped the already great iPhone camera up from 8 megapixels to 12, and adding, for the first time, UltraHD video recording, with better color accuracy—especially when taking shots that have both natural and artificial lighting. Cramming that many pixels into the tiny image sensor of a smartphone, Apple admits, poses some challenges regarding image noise. Apple says it's licked, or at least minimized, the problem using a technology that isolates the closely packed pixel sites on the image sensor. Our image experts will determine how successful this approach is when we get these new iPhones in our labs.

One new s-series feature is Live Photos. (It will also appear in the iPad Pro.) In this mode, still images you take with your iPhone 6s camera will become animated and play sound for about 3 seconds, if you firmly press on the display. Apparently, this effect is achieved by the camera capturing 1.5 seconds of video before and after you snap a picture. It's turned on by default, but you can toggle it off.
This feature reminds me of the Zoe images HTC introduced on its One series phones several years ago, and then abandoned. We look forward to seeing what impact this feature will have on shutter speed and phone storage.
When taking selfies with the front-facing 5-megapixel camera, the display can act as a TruTone flash. We've already seen a feature like this on many Android phones.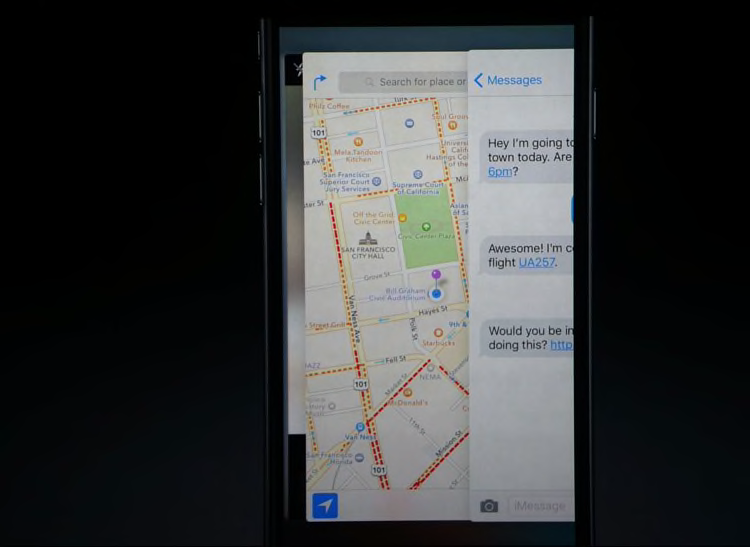 Faster processor. These models have the A9 chip, which Apple claims can process graphics 90 percent faster, and perform CPU functions 70 percent faster, than the A8 chip in the iPhone 6 and 6 Plus. That should mean astoundingly detailed graphics and more responsive controls for hard-core smartphone gamers. Working with 3D Touch screen, gamers can more more successfully defend themselves against alien attacks by leaping from one weapon to another—all without lifting their fingers off the screen.
The Touch ID is also faster. Apple says it can recognize a fingerprint in half the time it takes on the iPhone 6.
Consumer Reports' Glenn Derene analyzes all of Apple's September 2015 announcements: Apple TV, the new iPhones, and iPad Pro with a stylus and keyboard.